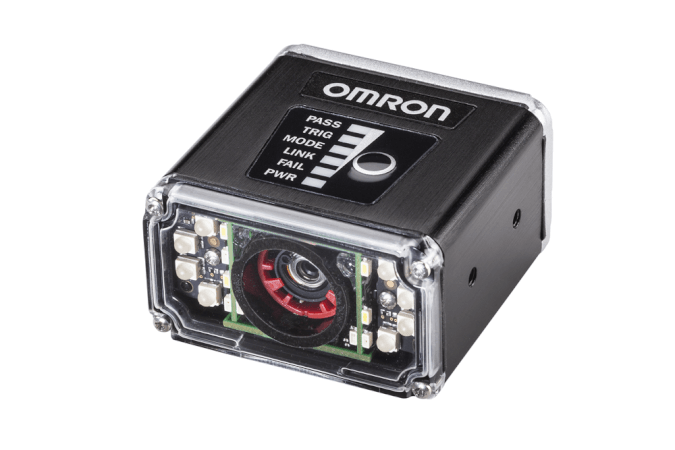 F430-F
MicroHAWK F430-F smart camera
MicroHAWK F430-F smart camera
Eenvoudige configuratie met AutoVISION.
5-megapixelsensor beschikbaar.
Autofocus beschikbaar.
Alternatieve LED-configuratie beschikbaar.
Kleinste in zijn klasse.
IP65 / IP67.
Ethernet TCP/IP, Ethernet/IP, ProfiNET I/O
Specificaties & bestelinfo
| Product | Number of pixels | Camera type | Autofocus | Focus distance | Focal length | Field of view (width) | Frame rate | Shutter type | Illumination | Software option(s) | Image width | Image height | Communication port(s) | Degree of protection (IP) | Beschrijving |
| --- | --- | --- | --- | --- | --- | --- | --- | --- | --- | --- | --- | --- | --- | --- | --- |
| | 1.2 MP | Monochrome | Yes | 75-1200 mm | 16 mm | 24-436 mm | 40 fps | Global | Inner LEDs only | AutoVISION | 1280 pixels | 960 pixels | EtherNet/IP, Ethernet TCP/IP, PROFINET Slave, Serial RS-232C | IP65/IP67 | F430 Smart Camera, 1.2 MP monochrome, Long range, Autofocus 75-1200 mm, No outer light, AutoVISION, Ethernet TCP/IP, EtherNet/IP, PROFINET, IP65/IP67 |
| | 1.2 MP | Monochrome | Yes | 75-1200 mm | 16 mm | 24-436 mm | 40 fps | Global | Inner LEDs only | AutoVISION Sensor | 1280 pixels | 960 pixels | EtherNet/IP, Ethernet TCP/IP, PROFINET Slave, Serial RS-232C | IP65/IP67 | F430 Smart Camera, 1.2 MP monochrome, Long range, Autofocus 75-1200 mm, No outer light, AutoVISION Sensor, Ethernet TCP/IP, EtherNet/IP, PROFINET, IP65/IP67 |
| | 1.2 MP | Monochrome | Yes | 75-1200 mm | 16 mm | 24-436 mm | 40 fps | Global | Inner LEDs only | AutoVISION, Visionscape | 1280 pixels | 960 pixels | EtherNet/IP, Ethernet TCP/IP, PROFINET Slave, Serial RS-232C | IP65/IP67 | F430 Smart Camera, 1.2 MP monochrome, Long range, Autofocus 75-1200 mm, No outer light, AutoVISION+Visionscape, Ethernet TCP/IP, EtherNet/IP, PROFINET, IP65/IP67 |
| | 1.2 MP | Monochrome | Yes | 75-1200 mm | 16 mm | 24-436 mm | 40 fps | Global | Red LED | AutoVISION | 1280 pixels | 960 pixels | EtherNet/IP, Ethernet TCP/IP, PROFINET Slave, Serial RS-232C | IP65/IP67 | F430 Smart Camera, 1.2 MP monochrome, Long range, Autofocus 75-1200 mm, Red light, AutoVISION, Ethernet TCP/IP, EtherNet/IP, PROFINET, IP65/IP67 |
| | 1.2 MP | Monochrome | Yes | 75-1200 mm | 16 mm | 24-436 mm | 40 fps | Global | Red LED | AutoVISION Sensor | 1280 pixels | 960 pixels | EtherNet/IP, Ethernet TCP/IP, PROFINET Slave, Serial RS-232C | IP65/IP67 | F430 Smart Camera, 1.2 MP monochrome, Long range, Autofocus 75-1200 mm, Red light, AutoVISION Sensor, Ethernet TCP/IP, EtherNet/IP, PROFINET, IP65/IP67 |
| | 1.2 MP | Monochrome | Yes | 75-1200 mm | 16 mm | 24-436 mm | 40 fps | Global | Red LED | AutoVISION, Visionscape | 1280 pixels | 960 pixels | EtherNet/IP, Ethernet TCP/IP, PROFINET Slave, Serial RS-232C | IP65/IP67 | F430 Smart Camera, 1.2 MP monochrome, Long range, Autofocus 75-1200 mm, Red light, AutoVISION+Visionscape, Ethernet TCP/IP, EtherNet/IP, PROFINET, IP65/IP67 |
| | 1.2 MP | Monochrome | Yes | 75-1200 mm | 16 mm | 24-436 mm | 40 fps | Global | White LED | AutoVISION | 1280 pixels | 960 pixels | EtherNet/IP, Ethernet TCP/IP, PROFINET Slave, Serial RS-232C | IP65/IP67 | F430 Smart Camera, 1.2 MP monochrome, Long range, Autofocus 75-1200 mm, White light, AutoVISION, Ethernet TCP/IP, EtherNet/IP, PROFINET, IP65/IP67 |
| | 1.2 MP | Monochrome | Yes | 75-1200 mm | 16 mm | 24-436 mm | 40 fps | Global | White LED | AutoVISION Sensor | 1280 pixels | 960 pixels | EtherNet/IP, Ethernet TCP/IP, PROFINET Slave, Serial RS-232C | IP65/IP67 | F430 Smart Camera, 1.2 MP monochrome, Long range, Autofocus 75-1200 mm, White light, AutoVISION Sensor, Ethernet TCP/IP, EtherNet/IP, PROFINET, IP65/IP67 |
| | 1.2 MP | Monochrome | Yes | 75-1200 mm | 16 mm | 24-436 mm | 40 fps | Global | White LED | AutoVISION, Visionscape | 1280 pixels | 960 pixels | EtherNet/IP, Ethernet TCP/IP, PROFINET Slave, Serial RS-232C | IP65/IP67 | F430 Smart Camera, 1.2 MP monochrome, Long range, Autofocus 75-1200 mm, White light, AutoVISION+Visionscape, Ethernet TCP/IP, EtherNet/IP, PROFINET, IP65/IP67 |
| | 0.3 MP | Monochrome | Yes | 50-300 mm | 7.7 mm | 33-180 mm | 52 fps | Global | Inner LEDs only | AutoVISION | 752 pixels | 480 pixels | EtherNet/IP, Ethernet TCP/IP, PROFINET Slave, Serial RS-232C | IP65/IP67 | F430 Smart Camera, 0.3 MP monochrome, Medium view, Autofocus 50-300 mm, No outer light, AutoVISION, Ethernet TCP/IP, EtherNet/IP, PROFINET, IP65/IP67 |
| | 0.3 MP | Monochrome | Yes | 50-300 mm | 7.7 mm | 33-180 mm | 52 fps | Global | Inner LEDs only | AutoVISION Sensor | 752 pixels | 480 pixels | EtherNet/IP, Ethernet TCP/IP, PROFINET Slave, Serial RS-232C | IP65/IP67 | F430 Smart Camera, 0.3 MP monochrome, Medium view, Autofocus 50-300 mm, No outer light, AutoVISION Sensor, Ethernet TCP/IP, EtherNet/IP, PROFINET, IP65/IP67 |
| | 0.3 MP | Monochrome | Yes | 50-300 mm | 7.7 mm | 33-180 mm | 52 fps | Global | Inner LEDs only | AutoVISION, Visionscape | 752 pixels | 480 pixels | EtherNet/IP, Ethernet TCP/IP, PROFINET Slave, Serial RS-232C | IP65/IP67 | F430 Smart Camera, 0.3 MP monochrome, Medium view, Autofocus 50-300 mm, No outer light, AutoVISION+Visionscape, Ethernet TCP/IP, EtherNet/IP, PROFINET, IP65/IP67 |
| | 0.3 MP | Monochrome | Yes | 50-300 mm | 7.7 mm | 33-180 mm | 52 fps | Global | Red LED | AutoVISION | 752 pixels | 480 pixels | EtherNet/IP, Ethernet TCP/IP, PROFINET Slave, Serial RS-232C | IP65/IP67 | F430 Smart Camera, 0.3 MP monochrome, Medium view, Autofocus 50-300 mm, Red light, AutoVISION, Ethernet TCP/IP, EtherNet/IP, PROFINET, IP65/IP67 |
| | 0.3 MP | Monochrome | Yes | 50-300 mm | 7.7 mm | 33-180 mm | 52 fps | Global | Red LED | AutoVISION Sensor | 752 pixels | 480 pixels | EtherNet/IP, Ethernet TCP/IP, PROFINET Slave, Serial RS-232C | IP65/IP67 | F430 Smart Camera, 0.3 MP monochrome, Medium view, Autofocus 50-300 mm, Red light, AutoVISION Sensor, Ethernet TCP/IP, EtherNet/IP, PROFINET, IP65/IP67 |
| | 0.3 MP | Monochrome | Yes | 50-300 mm | 7.7 mm | 33-180 mm | 52 fps | Global | Red LED | AutoVISION, Visionscape | 752 pixels | 480 pixels | EtherNet/IP, Ethernet TCP/IP, PROFINET Slave, Serial RS-232C | IP65/IP67 | F430 Smart Camera, 0.3 MP monochrome, Medium view, Autofocus 50-300 mm, Red light, AutoVISION+Visionscape, Ethernet TCP/IP, EtherNet/IP, PROFINET, IP65/IP67 |
| | 0.3 MP | Monochrome | Yes | 50-300 mm | 7.7 mm | 33-180 mm | 52 fps | Global | White LED | AutoVISION | 752 pixels | 480 pixels | EtherNet/IP, Ethernet TCP/IP, PROFINET Slave, Serial RS-232C | IP65/IP67 | F430 Smart Camera, 0.3 MP monochrome, Medium view, Autofocus 50-300 mm, White light, AutoVISION, Ethernet TCP/IP, EtherNet/IP, PROFINET, IP65/IP67 |
| | 0.3 MP | Monochrome | Yes | 50-300 mm | 7.7 mm | 33-180 mm | 52 fps | Global | White LED | AutoVISION Sensor | 752 pixels | 480 pixels | EtherNet/IP, Ethernet TCP/IP, PROFINET Slave, Serial RS-232C | IP65/IP67 | F430 Smart Camera, 0.3 MP monochrome, Medium view, Autofocus 50-300 mm, White light, AutoVISION Sensor, Ethernet TCP/IP, EtherNet/IP, PROFINET, IP65/IP67 |
| | 0.3 MP | Monochrome | Yes | 50-300 mm | 7.7 mm | 33-180 mm | 52 fps | Global | White LED | AutoVISION, Visionscape | 752 pixels | 480 pixels | EtherNet/IP, Ethernet TCP/IP, PROFINET Slave, Serial RS-232C | IP65/IP67 | F430 Smart Camera, 0.3 MP monochrome, Medium view, Autofocus 50-300 mm, White light, AutoVISION+Visionscape, Ethernet TCP/IP, EtherNet/IP, PROFINET, IP65/IP67 |
| | 1.2 MP | Monochrome | Yes | 50-300 mm | 7.7 mm | 36-191 mm | 40 fps | Global | Inner LEDs only | AutoVISION | 1280 pixels | 960 pixels | EtherNet/IP, Ethernet TCP/IP, PROFINET Slave, Serial RS-232C | IP65/IP67 | F430 Smart Camera, 1.2 MP monochrome, Medium view, Autofocus 50-300 mm, No outer light, AutoVISION, Ethernet TCP/IP, EtherNet/IP, PROFINET, IP65/IP67 |
| | 1.2 MP | Monochrome | Yes | 50-300 mm | 7.7 mm | 36-191 mm | 40 fps | Global | Inner LEDs only | AutoVISION Sensor | 1280 pixels | 960 pixels | EtherNet/IP, Ethernet TCP/IP, PROFINET Slave, Serial RS-232C | IP65/IP67 | F430 Smart Camera, 1.2 MP monochrome, Medium view, Autofocus 50-300 mm, No outer light, AutoVISION Sensor, Ethernet TCP/IP, EtherNet/IP, PROFINET, IP65/IP67 |
| | 1.2 MP | Monochrome | Yes | 50-300 mm | 7.7 mm | 36-191 mm | 40 fps | Global | Inner LEDs only | AutoVISION, Visionscape | 1280 pixels | 960 pixels | EtherNet/IP, Ethernet TCP/IP, PROFINET Slave, Serial RS-232C | IP65/IP67 | F430 Smart Camera, 1.2 MP monochrome, Medium view, Autofocus 50-300 mm, No outer light, AutoVISION+Visionscape, Ethernet TCP/IP, EtherNet/IP, PROFINET, IP65/IP67 |
| | 1.2 MP | Monochrome | Yes | 50-300 mm | 7.7 mm | 36-191 mm | 40 fps | Global | Red LED ring | AutoVISION | 1280 pixels | 960 pixels | EtherNet/IP, Ethernet TCP/IP, PROFINET Slave, Serial RS-232C | IP65/IP67 | F430 Smart Camera, 1.2 MP monochrome, Medium view, Autofocus 50-300 mm, Red ring light, AutoVISION, Ethernet TCP/IP, EtherNet/IP, PROFINET, IP65/IP67 |
| | 1.2 MP | Monochrome | Yes | 50-300 mm | 7.7 mm | 36-191 mm | 40 fps | Global | Red LED ring | AutoVISION Sensor | 1280 pixels | 960 pixels | EtherNet/IP, Ethernet TCP/IP, PROFINET Slave, Serial RS-232C | IP65/IP67 | F430 Smart Camera, 1.2 MP monochrome, Medium view, Autofocus 50-300 mm, Red ring light, AutoVISION Sensor, Ethernet TCP/IP, EtherNet/IP, PROFINET, IP65/IP67 |
| | 1.2 MP | Monochrome | Yes | 50-300 mm | 7.7 mm | 36-191 mm | 40 fps | Global | Red LED ring | AutoVISION, Visionscape | 1280 pixels | 960 pixels | EtherNet/IP, Ethernet TCP/IP, PROFINET Slave, Serial RS-232C | IP65/IP67 | F430 Smart Camera, 1.2 MP monochrome, Medium view, Autofocus 50-300 mm, Red ring light, AutoVISION+Visionscape, Ethernet TCP/IP, EtherNet/IP, PROFINET, IP65/IP67 |
| | 1.2 MP | Monochrome | Yes | 50-300 mm | 7.7 mm | 36-191 mm | 40 fps | Global | White LED ring | AutoVISION | 1280 pixels | 960 pixels | EtherNet/IP, Ethernet TCP/IP, PROFINET Slave, Serial RS-232C | IP65/IP67 | F430 Smart Camera, 1.2 MP monochrome, Medium view, Autofocus 50-300 mm, White ring light, AutoVISION, Ethernet TCP/IP, EtherNet/IP, PROFINET, IP65/IP67 |
| | 1.2 MP | Monochrome | Yes | 50-300 mm | 7.7 mm | 36-191 mm | 40 fps | Global | White LED ring | AutoVISION Sensor | 1280 pixels | 960 pixels | EtherNet/IP, Ethernet TCP/IP, PROFINET Slave, Serial RS-232C | IP65/IP67 | F430 Smart Camera, 1.2 MP monochrome, Medium view, Autofocus 50-300 mm, White ring light, AutoVISION Sensor, Ethernet TCP/IP, EtherNet/IP, PROFINET, IP65/IP67 |
| | 1.2 MP | Monochrome | Yes | 50-300 mm | 7.7 mm | 36-191 mm | 40 fps | Global | White LED ring | AutoVISION, Visionscape | 1280 pixels | 960 pixels | EtherNet/IP, Ethernet TCP/IP, PROFINET Slave, Serial RS-232C | IP65/IP67 | F430 Smart Camera, 1.2 MP monochrome, Medium view, Autofocus 50-300 mm, White ring light, AutoVISION+Visionscape, Ethernet TCP/IP, EtherNet/IP, PROFINET, IP65/IP67 |
| | 1.2 MP | Monochrome | Yes | 50-300 mm | 7.7 mm | 36-191 mm | 40 fps | Global | Red LED | AutoVISION | 1280 pixels | 960 pixels | EtherNet/IP, Ethernet TCP/IP, PROFINET Slave, Serial RS-232C | IP65/IP67 | F430 Smart Camera, 1.2 MP monochrome, Medium view, Autofocus 50-300 mm, Red light, AutoVISION, Ethernet TCP/IP, EtherNet/IP, PROFINET, IP65/IP67 |
| | 1.2 MP | Monochrome | Yes | 50-300 mm | 7.7 mm | 36-191 mm | 40 fps | Global | Red LED | AutoVISION Sensor | 1280 pixels | 960 pixels | EtherNet/IP, Ethernet TCP/IP, PROFINET Slave, Serial RS-232C | IP65/IP67 | F430 Smart Camera, 1.2 MP monochrome, Medium view, Autofocus 50-300 mm, Red light, AutoVISION Sensor, Ethernet TCP/IP, EtherNet/IP, PROFINET, IP65/IP67 |
| | 1.2 MP | Monochrome | Yes | 50-300 mm | 7.7 mm | 36-191 mm | 40 fps | Global | Red LED | AutoVISION, Visionscape | 1280 pixels | 960 pixels | EtherNet/IP, Ethernet TCP/IP, PROFINET Slave, Serial RS-232C | IP65/IP67 | F430 Smart Camera, 1.2 MP monochrome, Medium view, Autofocus 50-300 mm, Red light, AutoVISION+Visionscape, Ethernet TCP/IP, EtherNet/IP, PROFINET, IP65/IP67 |
| | 1.2 MP | Monochrome | Yes | 50-300 mm | 7.7 mm | 36-191 mm | 40 fps | Global | White LED | AutoVISION | 1280 pixels | 960 pixels | EtherNet/IP, Ethernet TCP/IP, PROFINET Slave, Serial RS-232C | IP65/IP67 | F430 Smart Camera, 1.2 MP monochrome, Medium view, Autofocus 50-300 mm, White light, AutoVISION, Ethernet TCP/IP, EtherNet/IP, PROFINET, IP65/IP67 |
| | 1.2 MP | Monochrome | Yes | 50-300 mm | 7.7 mm | 36-191 mm | 40 fps | Global | White LED | AutoVISION Sensor | 1280 pixels | 960 pixels | EtherNet/IP, Ethernet TCP/IP, PROFINET Slave, Serial RS-232C | IP65/IP67 | F430 Smart Camera, 1.2 MP monochrome, Medium view, Autofocus 50-300 mm, White light, AutoVISION Sensor, Ethernet TCP/IP, EtherNet/IP, PROFINET, IP65/IP67 |
| | 1.2 MP | Monochrome | Yes | 50-300 mm | 7.7 mm | 36-191 mm | 40 fps | Global | White LED | AutoVISION, Visionscape | 1280 pixels | 960 pixels | EtherNet/IP, Ethernet TCP/IP, PROFINET Slave, Serial RS-232C | IP65/IP67 | F430 Smart Camera, 1.2 MP monochrome, Medium view, Autofocus 50-300 mm, White light, AutoVISION+Visionscape, Ethernet TCP/IP, EtherNet/IP, PROFINET, IP65/IP67 |
| | 5.0 MP | Color | Yes | 50-300 mm | 7.7 mm | 34-183 mm | 5 fps | Rolling | Inner LEDs only | AutoVISION | 2592 pixels | 1944 pixels | EtherNet/IP, Ethernet TCP/IP, PROFINET Slave, Serial RS-232C | IP65/IP67 | F430 Smart Camera, 5 MP color, Medium view, Autofocus 50-300 mm, No outer light, AutoVISION, Ethernet TCP/IP, EtherNet/IP, PROFINET, IP65/IP67 |
| | 5.0 MP | Color | Yes | 50-300 mm | 7.7 mm | 34-183 mm | 5 fps | Rolling | Inner LEDs only | AutoVISION Sensor | 2592 pixels | 1944 pixels | EtherNet/IP, Ethernet TCP/IP, PROFINET Slave, Serial RS-232C | IP65/IP67 | F430 Smart Camera, 5 MP color, Medium view, Autofocus 50-300 mm, No outer light, AutoVISION Sensor, Ethernet TCP/IP, EtherNet/IP, PROFINET, IP65/IP67 |
| | 5.0 MP | Color | Yes | 50-300 mm | 7.7 mm | 34-183 mm | 5 fps | Rolling | Inner LEDs only | AutoVISION, Visionscape | 2592 pixels | 1944 pixels | EtherNet/IP, Ethernet TCP/IP, PROFINET Slave, Serial RS-232C | IP65/IP67 | F430 Smart Camera, 5 MP color, Medium view, Autofocus 50-300 mm, No outer light, AutoVISION+Visionscape, Ethernet TCP/IP, EtherNet/IP, PROFINET, IP65/IP67 |
| | 5.0 MP | Color | Yes | 50-300 mm | 7.7 mm | 34-183 mm | 5 fps | Rolling | White LED | AutoVISION | 2592 pixels | 1944 pixels | EtherNet/IP, Ethernet TCP/IP, PROFINET Slave, Serial RS-232C | IP65/IP67 | F430 Smart Camera, 5 MP color, Medium view, Autofocus 50-300 mm, White light, AutoVISION, Ethernet TCP/IP, EtherNet/IP, PROFINET, IP65/IP67 |
| | 5.0 MP | Color | Yes | 50-300 mm | 7.7 mm | 34-183 mm | 5 fps | Rolling | White LED | AutoVISION Sensor | 2592 pixels | 1944 pixels | EtherNet/IP, Ethernet TCP/IP, PROFINET Slave, Serial RS-232C | IP65/IP67 | F430 Smart Camera, 5 MP color, Medium view, Autofocus 50-300 mm, White light, AutoVISION Sensor, Ethernet TCP/IP, EtherNet/IP, PROFINET, IP65/IP67 |
| | 5.0 MP | Color | Yes | 50-300 mm | 7.7 mm | 34-183 mm | 5 fps | Rolling | White LED | AutoVISION, Visionscape | 2592 pixels | 1944 pixels | EtherNet/IP, Ethernet TCP/IP, PROFINET Slave, Serial RS-232C | IP65/IP67 | F430 Smart Camera, 5 MP color, Medium view, Autofocus 50-300 mm, White light, AutoVISION+Visionscape, Ethernet TCP/IP, EtherNet/IP, PROFINET, IP65/IP67 |
| | 1.2 MP | Monochrome | Yes | 40-150 mm | 16 mm | 16-45 mm | 40 fps | Global | Inner LEDs only | AutoVISION | 1280 pixels | 960 pixels | EtherNet/IP, Ethernet TCP/IP, PROFINET Slave, Serial RS-232C | IP65/IP67 | F430 Smart Camera, 1.2 MP monochrome, Narrow view, Autofocus 40-150 mm, No outer light, AutoVISION, Ethernet TCP/IP, EtherNet/IP, PROFINET, IP65/IP67 |
| | 1.2 MP | Monochrome | Yes | 40-150 mm | 16 mm | 16-45 mm | 40 fps | Global | Inner LEDs only | AutoVISION Sensor | 1280 pixels | 960 pixels | EtherNet/IP, Ethernet TCP/IP, PROFINET Slave, Serial RS-232C | IP65/IP67 | F430 Smart Camera, 1.2 MP monochrome, Narrow view, Autofocus 40-150 mm, No outer light, AutoVISION Sensor, Ethernet TCP/IP, EtherNet/IP, PROFINET, IP65/IP67 |
| | 1.2 MP | Monochrome | Yes | 40-150 mm | 16 mm | 16-45 mm | 40 fps | Global | Inner LEDs only | AutoVISION, Visionscape | 1280 pixels | 960 pixels | EtherNet/IP, Ethernet TCP/IP, PROFINET Slave, Serial RS-232C | IP65/IP67 | F430 Smart Camera, 1.2 MP monochrome, Narrow view, Autofocus 40-150 mm, No outer light, AutoVISION+Visionscape, Ethernet TCP/IP, EtherNet/IP, PROFINET, IP65/IP67 |
| | 1.2 MP | Monochrome | Yes | 40-150 mm | 16 mm | 16-45 mm | 40 fps | Global | Red LED ring | AutoVISION | 1280 pixels | 960 pixels | EtherNet/IP, Ethernet TCP/IP, PROFINET Slave, Serial RS-232C | IP65/IP67 | F430 Smart Camera, 1.2 MP monochrome, Narrow view, Autofocus 40-150 mm, Red ring light, AutoVISION, Ethernet TCP/IP, EtherNet/IP, PROFINET, IP65/IP67 |
| | 1.2 MP | Monochrome | Yes | 40-150 mm | 16 mm | 16-45 mm | 40 fps | Global | Red LED ring | AutoVISION Sensor | 1280 pixels | 960 pixels | EtherNet/IP, Ethernet TCP/IP, PROFINET Slave, Serial RS-232C | IP65/IP67 | F430 Smart Camera, 1.2 MP monochrome, Narrow view, Autofocus 40-150 mm, Red ring light, AutoVISION Sensor, Ethernet TCP/IP, EtherNet/IP, PROFINET, IP65/IP67 |
| | 1.2 MP | Monochrome | Yes | 40-150 mm | 16 mm | 16-45 mm | 40 fps | Global | Red LED ring | AutoVISION, Visionscape | 1280 pixels | 960 pixels | EtherNet/IP, Ethernet TCP/IP, PROFINET Slave, Serial RS-232C | IP65/IP67 | F430 Smart Camera, 1.2 MP monochrome, Narrow view, Autofocus 40-150 mm, Red ring light, AutoVISION+Visionscape, Ethernet TCP/IP, EtherNet/IP, PROFINET, IP65/IP67 |
| | 1.2 MP | Monochrome | Yes | 40-150 mm | 16 mm | 16-45 mm | 40 fps | Global | White LED ring | AutoVISION | 1280 pixels | 960 pixels | EtherNet/IP, Ethernet TCP/IP, PROFINET Slave, Serial RS-232C | IP65/IP67 | F430 Smart Camera, 1.2 MP monochrome, Narrow view, Autofocus 40-150 mm, White ring light, AutoVISION, Ethernet TCP/IP, EtherNet/IP, PROFINET, IP65/IP67 |
| | 1.2 MP | Monochrome | Yes | 40-150 mm | 16 mm | 16-45 mm | 40 fps | Global | White LED ring | AutoVISION Sensor | 1280 pixels | 960 pixels | EtherNet/IP, Ethernet TCP/IP, PROFINET Slave, Serial RS-232C | IP65/IP67 | F430 Smart Camera, 1.2 MP monochrome, Narrow view, Autofocus 40-150 mm, White ring light, AutoVISION Sensor, Ethernet TCP/IP, EtherNet/IP, PROFINET, IP65/IP67 |
| | 1.2 MP | Monochrome | Yes | 40-150 mm | 16 mm | 16-45 mm | 40 fps | Global | White LED ring | AutoVISION, Visionscape | 1280 pixels | 960 pixels | EtherNet/IP, Ethernet TCP/IP, PROFINET Slave, Serial RS-232C | IP65/IP67 | F430 Smart Camera, 1.2 MP monochrome, Narrow view, Autofocus 40-150 mm, White ring light, AutoVISION+Visionscape, Ethernet TCP/IP, EtherNet/IP, PROFINET, IP65/IP67 |
| | 1.2 MP | Monochrome | Yes | 40-150 mm | 16 mm | 16-45 mm | 40 fps | Global | Red LED | AutoVISION | 1280 pixels | 960 pixels | EtherNet/IP, Ethernet TCP/IP, PROFINET Slave, Serial RS-232C | IP65/IP67 | F430 Smart Camera, 1.2 MP monochrome, Narrow view, Autofocus 40-150 mm, Red light, AutoVISION, Ethernet TCP/IP, EtherNet/IP, PROFINET, IP65/IP67 |
| | 1.2 MP | Monochrome | Yes | 40-150 mm | 16 mm | 16-45 mm | 40 fps | Global | Red LED | AutoVISION Sensor | 1280 pixels | 960 pixels | EtherNet/IP, Ethernet TCP/IP, PROFINET Slave, Serial RS-232C | IP65/IP67 | F430 Smart Camera, 1.2 MP monochrome, Narrow view, Autofocus 40-150 mm, Red light, AutoVISION Sensor, Ethernet TCP/IP, EtherNet/IP, PROFINET, IP65/IP67 |
| | 1.2 MP | Monochrome | Yes | 40-150 mm | 16 mm | 16-45 mm | 40 fps | Global | Red LED | AutoVISION, Visionscape | 1280 pixels | 960 pixels | EtherNet/IP, Ethernet TCP/IP, PROFINET Slave, Serial RS-232C | IP65/IP67 | F430 Smart Camera, 1.2 MP monochrome, Narrow view, Autofocus 40-150 mm, Red light, AutoVISION+Visionscape, Ethernet TCP/IP, EtherNet/IP, PROFINET, IP65/IP67 |
| | 1.2 MP | Monochrome | Yes | 40-150 mm | 16 mm | 16-45 mm | 40 fps | Global | White LED | AutoVISION | 1280 pixels | 960 pixels | EtherNet/IP, Ethernet TCP/IP, PROFINET Slave, Serial RS-232C | IP65/IP67 | F430 Smart Camera, 1.2 MP monochrome, Narrow view, Autofocus 40-150 mm, White light, AutoVISION, Ethernet TCP/IP, EtherNet/IP, PROFINET, IP65/IP67 |
| | 1.2 MP | Monochrome | Yes | 40-150 mm | 16 mm | 16-45 mm | 40 fps | Global | White LED | AutoVISION Sensor | 1280 pixels | 960 pixels | EtherNet/IP, Ethernet TCP/IP, PROFINET Slave, Serial RS-232C | IP65/IP67 | F430 Smart Camera, 1.2 MP monochrome, Narrow view, Autofocus 40-150 mm, White light, AutoVISION Sensor, Ethernet TCP/IP, EtherNet/IP, PROFINET, IP65/IP67 |
| | 1.2 MP | Monochrome | Yes | 40-150 mm | 16 mm | 16-45 mm | 40 fps | Global | White LED | AutoVISION, Visionscape | 1280 pixels | 960 pixels | EtherNet/IP, Ethernet TCP/IP, PROFINET Slave, Serial RS-232C | IP65/IP67 | F430 Smart Camera, 1.2 MP monochrome, Narrow view, Autofocus 40-150 mm, White light, AutoVISION+Visionscape, Ethernet TCP/IP, EtherNet/IP, PROFINET, IP65/IP67 |
| | 0.3 MP | Monochrome | Yes | 50-300 mm | 5.2 mm | 51-277 mm | 52 fps | Global | Inner LEDs only | AutoVISION | 752 pixels | 480 pixels | EtherNet/IP, Ethernet TCP/IP, PROFINET Slave, Serial RS-232C | IP65/IP67 | F430 Smart Camera, 0.3 MP monochrome, Wide view, Autofocus 50-300 mm, No outer light, AutoVISION, Ethernet TCP/IP, EtherNet/IP, PROFINET, IP65/IP67 |
| | 0.3 MP | Monochrome | Yes | 50-300 mm | 5.2 mm | 51-277 mm | 52 fps | Global | Inner LEDs only | AutoVISION Sensor | 752 pixels | 480 pixels | EtherNet/IP, Ethernet TCP/IP, PROFINET Slave, Serial RS-232C | IP65/IP67 | F430 Smart Camera, 0.3 MP monochrome, Wide view, Autofocus 50-300 mm, No outer light, AutoVISION Sensor, Ethernet TCP/IP, EtherNet/IP, PROFINET, IP65/IP67 |
| | 0.3 MP | Monochrome | Yes | 50-300 mm | 5.2 mm | 51-277 mm | 52 fps | Global | Inner LEDs only | AutoVISION, Visionscape | 752 pixels | 480 pixels | EtherNet/IP, Ethernet TCP/IP, PROFINET Slave, Serial RS-232C | IP65/IP67 | F430 Smart Camera, 0.3 MP monochrome, Wide view, Autofocus 50-300 mm, No outer light, AutoVISION+Visionscape, Ethernet TCP/IP, EtherNet/IP, PROFINET, IP65/IP67 |
| | 0.3 MP | Monochrome | Yes | 50-300 mm | 5.2 mm | 51-277 mm | 52 fps | Global | Red LED | AutoVISION | 752 pixels | 480 pixels | EtherNet/IP, Ethernet TCP/IP, PROFINET Slave, Serial RS-232C | IP65/IP67 | F430 Smart Camera, 0.3 MP monochrome, Wide view, Autofocus 50-300 mm, Red light, AutoVISION, Ethernet TCP/IP, EtherNet/IP, PROFINET, IP65/IP67 |
| | 0.3 MP | Monochrome | Yes | 50-300 mm | 5.2 mm | 51-277 mm | 52 fps | Global | Red LED | AutoVISION Sensor | 752 pixels | 480 pixels | EtherNet/IP, Ethernet TCP/IP, PROFINET Slave, Serial RS-232C | IP65/IP67 | F430 Smart Camera, 0.3 MP monochrome, Wide view, Autofocus 50-300 mm, Red light, AutoVISION Sensor, Ethernet TCP/IP, EtherNet/IP, PROFINET, IP65/IP67 |
| | 0.3 MP | Monochrome | Yes | 50-300 mm | 5.2 mm | 51-277 mm | 52 fps | Global | Red LED | AutoVISION, Visionscape | 752 pixels | 480 pixels | EtherNet/IP, Ethernet TCP/IP, PROFINET Slave, Serial RS-232C | IP65/IP67 | F430 Smart Camera, 0.3 MP monochrome, Wide view, Autofocus 50-300 mm, Red light, AutoVISION+Visionscape, Ethernet TCP/IP, EtherNet/IP, PROFINET, IP65/IP67 |
| | 0.3 MP | Monochrome | Yes | 50-300 mm | 5.2 mm | 51-277 mm | 52 fps | Global | White LED | AutoVISION | 752 pixels | 480 pixels | EtherNet/IP, Ethernet TCP/IP, PROFINET Slave, Serial RS-232C | IP65/IP67 | F430 Smart Camera, 0.3 MP monochrome, Wide view, Autofocus 50-300 mm, White light, AutoVISION, Ethernet TCP/IP, EtherNet/IP, PROFINET, IP65/IP67 |
| | 0.3 MP | Monochrome | Yes | 50-300 mm | 5.2 mm | 51-277 mm | 52 fps | Global | White LED | AutoVISION Sensor | 752 pixels | 480 pixels | EtherNet/IP, Ethernet TCP/IP, PROFINET Slave, Serial RS-232C | IP65/IP67 | F430 Smart Camera, 0.3 MP monochrome, Wide view, Autofocus 50-300 mm, White light, AutoVISION Sensor, Ethernet TCP/IP, EtherNet/IP, PROFINET, IP65/IP67 |
| | 0.3 MP | Monochrome | Yes | 50-300 mm | 5.2 mm | 51-277 mm | 52 fps | Global | White LED | AutoVISION, Visionscape | 752 pixels | 480 pixels | EtherNet/IP, Ethernet TCP/IP, PROFINET Slave, Serial RS-232C | IP65/IP67 | F430 Smart Camera, 0.3 MP monochrome, Wide view, Autofocus 50-300 mm, White light, AutoVISION+Visionscape, Ethernet TCP/IP, EtherNet/IP, PROFINET, IP65/IP67 |
| | 1.2 MP | Monochrome | Yes | 50-300 mm | 5.2 mm | 55-195 mm | 40 fps | Global | Inner LEDs only | AutoVISION | 1280 pixels | 960 pixels | EtherNet/IP, Ethernet TCP/IP, PROFINET Slave, Serial RS-232C | IP65/IP67 | F430 Smart Camera, 1.2 MP monochrome, Wide view, Autofocus 50-300 mm, No outer light, AutoVISION, Ethernet TCP/IP, EtherNet/IP, PROFINET, IP65/IP67 |
| | 1.2 MP | Monochrome | Yes | 50-300 mm | 5.2 mm | 55-195 mm | 40 fps | Global | Inner LEDs only | AutoVISION Sensor | 1280 pixels | 960 pixels | EtherNet/IP, Ethernet TCP/IP, PROFINET Slave, Serial RS-232C | IP65/IP67 | F430 Smart Camera, 1.2 MP monochrome, Wide view, Autofocus 50-300 mm, No outer light, AutoVISION Sensor, Ethernet TCP/IP, EtherNet/IP, PROFINET, IP65/IP67 |
| | 1.2 MP | Monochrome | Yes | 50-300 mm | 5.2 mm | 55-195 mm | 40 fps | Global | Inner LEDs only | AutoVISION, Visionscape | 1280 pixels | 960 pixels | EtherNet/IP, Ethernet TCP/IP, PROFINET Slave, Serial RS-232C | IP65/IP67 | F430 Smart Camera, 1.2 MP monochrome, Wide view, Autofocus 50-300 mm, No outer light, AutoVISION+Visionscape, Ethernet TCP/IP, EtherNet/IP, PROFINET, IP65/IP67 |
| | 1.2 MP | Monochrome | Yes | 50-300 mm | 5.2 mm | 55-195 mm | 40 fps | Global | Red LED | AutoVISION | 1280 pixels | 960 pixels | EtherNet/IP, Ethernet TCP/IP, PROFINET Slave, Serial RS-232C | IP65/IP67 | F430 Smart Camera, 1.2 MP monochrome, Wide view, Autofocus 50-300 mm, Red light, AutoVISION, Ethernet TCP/IP, EtherNet/IP, PROFINET, IP65/IP67 |
| | 1.2 MP | Monochrome | Yes | 50-300 mm | 5.2 mm | 55-195 mm | 40 fps | Global | Red LED | AutoVISION Sensor | 1280 pixels | 960 pixels | EtherNet/IP, Ethernet TCP/IP, PROFINET Slave, Serial RS-232C | IP65/IP67 | F430 Smart Camera, 1.2 MP monochrome, Wide view, Autofocus 50-300 mm, Red light, AutoVISION Sensor, Ethernet TCP/IP, EtherNet/IP, PROFINET, IP65/IP67 |
| | 1.2 MP | Monochrome | Yes | 50-300 mm | 5.2 mm | 55-195 mm | 40 fps | Global | Red LED | AutoVISION, Visionscape | 1280 pixels | 960 pixels | EtherNet/IP, Ethernet TCP/IP, PROFINET Slave, Serial RS-232C | IP65/IP67 | F430 Smart Camera, 1.2 MP monochrome, Wide view, Autofocus 50-300 mm, Red light, AutoVISION+Visionscape, Ethernet TCP/IP, EtherNet/IP, PROFINET, IP65/IP67 |
| | 1.2 MP | Monochrome | Yes | 50-300 mm | 5.2 mm | 55-195 mm | 40 fps | Global | White LED | AutoVISION | 1280 pixels | 960 pixels | EtherNet/IP, Ethernet TCP/IP, PROFINET Slave, Serial RS-232C | IP65/IP67 | F430 Smart Camera, 1.2 MP monochrome, Wide view, Autofocus 50-300 mm, White light, AutoVISION, Ethernet TCP/IP, EtherNet/IP, PROFINET, IP65/IP67 |
| | 1.2 MP | Monochrome | Yes | 50-300 mm | 5.2 mm | 55-195 mm | 40 fps | Global | White LED | AutoVISION Sensor | 1280 pixels | 960 pixels | EtherNet/IP, Ethernet TCP/IP, PROFINET Slave, Serial RS-232C | IP65/IP67 | F430 Smart Camera, 1.2 MP monochrome, Wide view, Autofocus 50-300 mm, White light, AutoVISION Sensor, Ethernet TCP/IP, EtherNet/IP, PROFINET, IP65/IP67 |
| | 1.2 MP | Monochrome | Yes | 50-300 mm | 5.2 mm | 55-195 mm | 40 fps | Global | White LED | AutoVISION, Visionscape | 1280 pixels | 960 pixels | EtherNet/IP, Ethernet TCP/IP, PROFINET Slave, Serial RS-232C | IP65/IP67 | F430 Smart Camera, 1.2 MP monochrome, Wide view, Autofocus 50-300 mm, White light, AutoVISION+Visionscape, Ethernet TCP/IP, EtherNet/IP, PROFINET, IP65/IP67 |
| | 5.0 MP | Color | Yes | 50-300 mm | 5.2 mm | 52-282 mm | 5 fps | Rolling | Inner LEDs only | AutoVISION | 2592 pixels | 1944 pixels | EtherNet/IP, Ethernet TCP/IP, PROFINET Slave, Serial RS-232C | IP65/IP67 | F430 Smart Camera, 5 MP color, Wide view, Autofocus 50-300 mm, No outer light, AutoVISION, Ethernet TCP/IP, EtherNet/IP, PROFINET, IP65/IP67 |
| | 5.0 MP | Color | Yes | 50-300 mm | 5.2 mm | 52-282 mm | 5 fps | Rolling | Inner LEDs only | AutoVISION Sensor | 2592 pixels | 1944 pixels | EtherNet/IP, Ethernet TCP/IP, PROFINET Slave, Serial RS-232C | IP65/IP67 | F430 Smart Camera, 5 MP color, Wide view, Autofocus 50-300 mm, No outer light, AutoVISION Sensor, Ethernet TCP/IP, EtherNet/IP, PROFINET, IP65/IP67 |
| | 5.0 MP | Color | Yes | 50-300 mm | 5.2 mm | 52-282 mm | 5 fps | Rolling | Inner LEDs only | AutoVISION, Visionscape | 2592 pixels | 1944 pixels | EtherNet/IP, Ethernet TCP/IP, PROFINET Slave, Serial RS-232C | IP65/IP67 | F430 Smart Camera, 5 MP color, Wide view, Autofocus 50-300 mm, No outer light, AutoVISION+Visionscape, Ethernet TCP/IP, EtherNet/IP, PROFINET, IP65/IP67 |
| | 5.0 MP | Color | Yes | 50-300 mm | 5.2 mm | 52-282 mm | 5 fps | Rolling | White LED | AutoVISION | 2592 pixels | 1944 pixels | EtherNet/IP, Ethernet TCP/IP, PROFINET Slave, Serial RS-232C | IP65/IP67 | F430 Smart Camera, 5 MP color, Wide view, Autofocus 50-300 mm, White light, AutoVISION, Ethernet TCP/IP, EtherNet/IP, PROFINET, IP65/IP67 |
| | 5.0 MP | Color | Yes | 50-300 mm | 5.2 mm | 52-282 mm | 5 fps | Rolling | White LED | AutoVISION Sensor | 2592 pixels | 1944 pixels | EtherNet/IP, Ethernet TCP/IP, PROFINET Slave, Serial RS-232C | IP65/IP67 | F430 Smart Camera, 5 MP color, Wide view, Autofocus 50-300 mm, White light, AutoVISION Sensor, Ethernet TCP/IP, EtherNet/IP, PROFINET, IP65/IP67 |
| | 5.0 MP | Color | Yes | 50-300 mm | 5.2 mm | 52-282 mm | 5 fps | Rolling | White LED | AutoVISION, Visionscape | 2592 pixels | 1944 pixels | EtherNet/IP, Ethernet TCP/IP, PROFINET Slave, Serial RS-232C | IP65/IP67 | F430 Smart Camera, 5 MP color, Wide view, Autofocus 50-300 mm, White light, AutoVISION+Visionscape, Ethernet TCP/IP, EtherNet/IP, PROFINET, IP65/IP67 |
| | 0.3 MP | Monochrome | No | 50-50 mm | 7.7 mm | 34-34 mm | 52 fps | Global | Inner LEDs only | AutoVISION | 752 pixels | 480 pixels | EtherNet/IP, Ethernet TCP/IP, PROFINET Slave, Serial RS-232C | IP65/IP67 | F430 Smart Camera, 0.3 MP monochrome, Medium view, Fixed focus 50 mm, No outer light, AutoVISION, Ethernet TCP/IP, EtherNet/IP, PROFINET, IP65/IP67 |
| | 0.3 MP | Monochrome | No | 50-50 mm | 7.7 mm | 34-34 mm | 52 fps | Global | Inner LEDs only | AutoVISION Sensor | 752 pixels | 480 pixels | EtherNet/IP, Ethernet TCP/IP, PROFINET Slave, Serial RS-232C | IP65/IP67 | F430 Smart Camera, 0.3 MP monochrome, Medium view, Fixed focus 50 mm, No outer light, AutoVISION Sensor, Ethernet TCP/IP, EtherNet/IP, PROFINET, IP65/IP67 |
| | 0.3 MP | Monochrome | No | 50-50 mm | 7.7 mm | 34-34 mm | 52 fps | Global | Inner LEDs only | AutoVISION, Visionscape | 752 pixels | 480 pixels | EtherNet/IP, Ethernet TCP/IP, PROFINET Slave, Serial RS-232C | IP65/IP67 | F430 Smart Camera, 0.3 MP monochrome, Medium view, Fixed focus 50 mm, No outer light, AutoVISION+Visionscape, Ethernet TCP/IP, EtherNet/IP, PROFINET, IP65/IP67 |
| | 0.3 MP | Monochrome | No | 50-50 mm | 7.7 mm | 34-34 mm | 52 fps | Global | Red LED | AutoVISION | 752 pixels | 480 pixels | EtherNet/IP, Ethernet TCP/IP, PROFINET Slave, Serial RS-232C | IP65/IP67 | F430 Smart Camera, 0.3 MP monochrome, Medium view, Fixed focus 50 mm, Red light, AutoVISION, Ethernet TCP/IP, EtherNet/IP, PROFINET, IP65/IP67 |
| | 0.3 MP | Monochrome | No | 50-50 mm | 7.7 mm | 34-34 mm | 52 fps | Global | Red LED | AutoVISION Sensor | 752 pixels | 480 pixels | EtherNet/IP, Ethernet TCP/IP, PROFINET Slave, Serial RS-232C | IP65/IP67 | F430 Smart Camera, 0.3 MP monochrome, Medium view, Fixed focus 50 mm, Red light, AutoVISION Sensor, Ethernet TCP/IP, EtherNet/IP, PROFINET, IP65/IP67 |
| | 0.3 MP | Monochrome | No | 50-50 mm | 7.7 mm | 34-34 mm | 52 fps | Global | Red LED | AutoVISION, Visionscape | 752 pixels | 480 pixels | EtherNet/IP, Ethernet TCP/IP, PROFINET Slave, Serial RS-232C | IP65/IP67 | F430 Smart Camera, 0.3 MP monochrome, Medium view, Fixed focus 50 mm, Red light, AutoVISION+Visionscape, Ethernet TCP/IP, EtherNet/IP, PROFINET, IP65/IP67 |
| | 0.3 MP | Monochrome | No | 50-50 mm | 7.7 mm | 34-34 mm | 52 fps | Global | White LED | AutoVISION | 752 pixels | 480 pixels | EtherNet/IP, Ethernet TCP/IP, PROFINET Slave, Serial RS-232C | IP65/IP67 | F430 Smart Camera, 0.3 MP monochrome, Medium view, Fixed focus 50 mm, White light, AutoVISION, Ethernet TCP/IP, EtherNet/IP, PROFINET, IP65/IP67 |
| | 0.3 MP | Monochrome | No | 50-50 mm | 7.7 mm | 34-34 mm | 52 fps | Global | White LED | AutoVISION Sensor | 752 pixels | 480 pixels | EtherNet/IP, Ethernet TCP/IP, PROFINET Slave, Serial RS-232C | IP65/IP67 | F430 Smart Camera, 0.3 MP monochrome, Medium view, Fixed focus 50 mm, White light, AutoVISION Sensor, Ethernet TCP/IP, EtherNet/IP, PROFINET, IP65/IP67 |
| | 0.3 MP | Monochrome | No | 50-50 mm | 7.7 mm | 34-34 mm | 52 fps | Global | White LED | AutoVISION, Visionscape | 752 pixels | 480 pixels | EtherNet/IP, Ethernet TCP/IP, PROFINET Slave, Serial RS-232C | IP65/IP67 | F430 Smart Camera, 0.3 MP monochrome, Medium view, Fixed focus 50 mm, White light, AutoVISION+Visionscape, Ethernet TCP/IP, EtherNet/IP, PROFINET, IP65/IP67 |
| | 1.2 MP | Monochrome | No | 50-50 mm | 7.7 mm | 36-36 mm | 40 fps | Global | Inner LEDs only | AutoVISION | 1280 pixels | 960 pixels | EtherNet/IP, Ethernet TCP/IP, PROFINET Slave, Serial RS-232C | IP65/IP67 | F430 Smart Camera, 1.2 MP monochrome, Medium view, Fixed focus 50 mm, No outer light, AutoVISION, Ethernet TCP/IP, EtherNet/IP, PROFINET, IP65/IP67 |
| | 1.2 MP | Monochrome | No | 50-50 mm | 7.7 mm | 36-36 mm | 40 fps | Global | Inner LEDs only | AutoVISION Sensor | 1280 pixels | 960 pixels | EtherNet/IP, Ethernet TCP/IP, PROFINET Slave, Serial RS-232C | IP65/IP67 | F430 Smart Camera, 1.2 MP monochrome, Medium view, Fixed focus 50 mm, No outer light, AutoVISION Sensor, Ethernet TCP/IP, EtherNet/IP, PROFINET, IP65/IP67 |
| | 1.2 MP | Monochrome | No | 50-50 mm | 7.7 mm | 36-36 mm | 40 fps | Global | Inner LEDs only | AutoVISION, Visionscape | 1280 pixels | 960 pixels | EtherNet/IP, Ethernet TCP/IP, PROFINET Slave, Serial RS-232C | IP65/IP67 | F430 Smart Camera, 1.2 MP monochrome, Medium view, Fixed focus 50 mm, No outer light, AutoVISION+Visionscape, Ethernet TCP/IP, EtherNet/IP, PROFINET, IP65/IP67 |
| | 1.2 MP | Monochrome | No | 50-50 mm | 7.7 mm | 36-36 mm | 40 fps | Global | Red LED | AutoVISION | 1280 pixels | 960 pixels | EtherNet/IP, Ethernet TCP/IP, PROFINET Slave, Serial RS-232C | IP65/IP67 | F430 Smart Camera, 1.2 MP monochrome, Medium view, Fixed focus 50 mm, Red light, AutoVISION, Ethernet TCP/IP, EtherNet/IP, PROFINET, IP65/IP67 |
| | 1.2 MP | Monochrome | No | 50-50 mm | 7.7 mm | 36-36 mm | 40 fps | Global | Red LED | AutoVISION Sensor | 1280 pixels | 960 pixels | EtherNet/IP, Ethernet TCP/IP, PROFINET Slave, Serial RS-232C | IP65/IP67 | F430 Smart Camera, 1.2 MP monochrome, Medium view, Fixed focus 50 mm, Red light, AutoVISION Sensor, Ethernet TCP/IP, EtherNet/IP, PROFINET, IP65/IP67 |
| | 1.2 MP | Monochrome | No | 50-50 mm | 7.7 mm | 36-36 mm | 40 fps | Global | Red LED | AutoVISION, Visionscape | 1280 pixels | 960 pixels | EtherNet/IP, Ethernet TCP/IP, PROFINET Slave, Serial RS-232C | IP65/IP67 | F430 Smart Camera, 1.2 MP monochrome, Medium view, Fixed focus 50 mm, Red light, AutoVISION+Visionscape, Ethernet TCP/IP, EtherNet/IP, PROFINET, IP65/IP67 |
| | 1.2 MP | Monochrome | No | 50-50 mm | 7.7 mm | 36-36 mm | 40 fps | Global | White LED | AutoVISION | 1280 pixels | 960 pixels | EtherNet/IP, Ethernet TCP/IP, PROFINET Slave, Serial RS-232C | IP65/IP67 | F430 Smart Camera, 1.2 MP monochrome, Medium view, Fixed focus 50 mm, White light, AutoVISION, Ethernet TCP/IP, EtherNet/IP, PROFINET, IP65/IP67 |
| | 1.2 MP | Monochrome | No | 50-50 mm | 7.7 mm | 36-36 mm | 40 fps | Global | White LED | AutoVISION Sensor | 1280 pixels | 960 pixels | EtherNet/IP, Ethernet TCP/IP, PROFINET Slave, Serial RS-232C | IP65/IP67 | F430 Smart Camera, 1.2 MP monochrome, Medium view, Fixed focus 50 mm, White light, AutoVISION Sensor, Ethernet TCP/IP, EtherNet/IP, PROFINET, IP65/IP67 |
| | 1.2 MP | Monochrome | No | 50-50 mm | 7.7 mm | 36-36 mm | 40 fps | Global | White LED | AutoVISION, Visionscape | 1280 pixels | 960 pixels | EtherNet/IP, Ethernet TCP/IP, PROFINET Slave, Serial RS-232C | IP65/IP67 | F430 Smart Camera, 1.2 MP monochrome, Medium view, Fixed focus 50 mm, White light, AutoVISION+Visionscape, Ethernet TCP/IP, EtherNet/IP, PROFINET, IP65/IP67 |
| | 5.0 MP | Color | No | 50-50 mm | 7.7 mm | 35-35 mm | 5 fps | Rolling | Inner LEDs only | AutoVISION | 2592 pixels | 1944 pixels | EtherNet/IP, Ethernet TCP/IP, PROFINET Slave, Serial RS-232C | IP65/IP67 | F430 Smart Camera, 5 MP color, Medium view, Fixed focus 50 mm, No outer light, AutoVISION, Ethernet TCP/IP, EtherNet/IP, PROFINET, IP65/IP67 |
| | 5.0 MP | Color | No | 50-50 mm | 7.7 mm | 35-35 mm | 5 fps | Rolling | Inner LEDs only | AutoVISION Sensor | 2592 pixels | 1944 pixels | EtherNet/IP, Ethernet TCP/IP, PROFINET Slave, Serial RS-232C | IP65/IP67 | F430 Smart Camera, 5 MP color, Medium view, Fixed focus 50 mm, No outer light, AutoVISION Sensor, Ethernet TCP/IP, EtherNet/IP, PROFINET, IP65/IP67 |
| | 5.0 MP | Color | No | 50-50 mm | 7.7 mm | 35-35 mm | 5 fps | Rolling | Inner LEDs only | AutoVISION, Visionscape | 2592 pixels | 1944 pixels | EtherNet/IP, Ethernet TCP/IP, PROFINET Slave, Serial RS-232C | IP65/IP67 | F430 Smart Camera, 5 MP color, Medium view, Fixed focus 50 mm, No outer light, AutoVISION+Visionscape, Ethernet TCP/IP, EtherNet/IP, PROFINET, IP65/IP67 |
| | 5.0 MP | Color | No | 50-50 mm | 7.7 mm | 35-35 mm | 5 fps | Rolling | White LED | AutoVISION | 2592 pixels | 1944 pixels | EtherNet/IP, Ethernet TCP/IP, PROFINET Slave, Serial RS-232C | IP65/IP67 | F430 Smart Camera, 5 MP color, Medium view, Fixed focus 50 mm, White light, AutoVISION, Ethernet TCP/IP, EtherNet/IP, PROFINET, IP65/IP67 |
| | 5.0 MP | Color | No | 50-50 mm | 7.7 mm | 35-35 mm | 5 fps | Rolling | White LED | AutoVISION Sensor | 2592 pixels | 1944 pixels | EtherNet/IP, Ethernet TCP/IP, PROFINET Slave, Serial RS-232C | IP65/IP67 | F430 Smart Camera, 5 MP color, Medium view, Fixed focus 50 mm, White light, AutoVISION Sensor, Ethernet TCP/IP, EtherNet/IP, PROFINET, IP65/IP67 |
| | 5.0 MP | Color | No | 50-50 mm | 7.7 mm | 35-35 mm | 5 fps | Rolling | White LED | AutoVISION, Visionscape | 2592 pixels | 1944 pixels | EtherNet/IP, Ethernet TCP/IP, PROFINET Slave, Serial RS-232C | IP65/IP67 | F430 Smart Camera, 5 MP color, Medium view, Fixed focus 50 mm, White light, AutoVISION+Visionscape, Ethernet TCP/IP, EtherNet/IP, PROFINET, IP65/IP67 |
| | 0.3 MP | Monochrome | No | 50-50 mm | 5.2 mm | 49-49 mm | 52 fps | Global | Inner LEDs only | AutoVISION | 752 pixels | 480 pixels | EtherNet/IP, Ethernet TCP/IP, PROFINET Slave, Serial RS-232C | IP65/IP67 | F430 Smart Camera, 0.3 MP monochrome, Wide view, Fixed focus 50 mm, No outer light, AutoVISION, Ethernet TCP/IP, EtherNet/IP, PROFINET, IP65/IP67 |
| | 0.3 MP | Monochrome | No | 50-50 mm | 5.2 mm | 49-49 mm | 52 fps | Global | Inner LEDs only | AutoVISION Sensor | 752 pixels | 480 pixels | EtherNet/IP, Ethernet TCP/IP, PROFINET Slave, Serial RS-232C | IP65/IP67 | F430 Smart Camera, 0.3 MP monochrome, Wide view, Fixed focus 50 mm, No outer light, AutoVISION Sensor, Ethernet TCP/IP, EtherNet/IP, PROFINET, IP65/IP67 |
| | 0.3 MP | Monochrome | No | 50-50 mm | 5.2 mm | 49-49 mm | 52 fps | Global | Inner LEDs only | AutoVISION, Visionscape | 752 pixels | 480 pixels | EtherNet/IP, Ethernet TCP/IP, PROFINET Slave, Serial RS-232C | IP65/IP67 | F430 Smart Camera, 0.3 MP monochrome, Wide view, Fixed focus 50 mm, No outer light, AutoVISION+Visionscape, Ethernet TCP/IP, EtherNet/IP, PROFINET, IP65/IP67 |
| | 0.3 MP | Monochrome | No | 50-50 mm | 5.2 mm | 49-49 mm | 52 fps | Global | Red LED | AutoVISION | 752 pixels | 480 pixels | EtherNet/IP, Ethernet TCP/IP, PROFINET Slave, Serial RS-232C | IP65/IP67 | F430 Smart Camera, 0.3 MP monochrome, Wide view, Fixed focus 50 mm, Red light, AutoVISION, Ethernet TCP/IP, EtherNet/IP, PROFINET, IP65/IP67 |
| | 0.3 MP | Monochrome | No | 50-50 mm | 5.2 mm | 49-49 mm | 52 fps | Global | Red LED | AutoVISION Sensor | 752 pixels | 480 pixels | EtherNet/IP, Ethernet TCP/IP, PROFINET Slave, Serial RS-232C | IP65/IP67 | F430 Smart Camera, 0.3 MP monochrome, Wide view, Fixed focus 50 mm, Red light, AutoVISION Sensor, Ethernet TCP/IP, EtherNet/IP, PROFINET, IP65/IP67 |
| | 0.3 MP | Monochrome | No | 50-50 mm | 5.2 mm | 49-49 mm | 52 fps | Global | Red LED | AutoVISION, Visionscape | 752 pixels | 480 pixels | EtherNet/IP, Ethernet TCP/IP, PROFINET Slave, Serial RS-232C | IP65/IP67 | F430 Smart Camera, 0.3 MP monochrome, Wide view, Fixed focus 50 mm, Red light, AutoVISION+Visionscape, Ethernet TCP/IP, EtherNet/IP, PROFINET, IP65/IP67 |
| | 0.3 MP | Monochrome | No | 50-50 mm | 5.2 mm | 49-49 mm | 52 fps | Global | White LED | AutoVISION | 752 pixels | 480 pixels | EtherNet/IP, Ethernet TCP/IP, PROFINET Slave, Serial RS-232C | IP65/IP67 | F430 Smart Camera, 0.3 MP monochrome, Wide view, Fixed focus 50 mm, White light, AutoVISION, Ethernet TCP/IP, EtherNet/IP, PROFINET, IP65/IP67 |
| | 0.3 MP | Monochrome | No | 50-50 mm | 5.2 mm | 49-49 mm | 52 fps | Global | White LED | AutoVISION Sensor | 752 pixels | 480 pixels | EtherNet/IP, Ethernet TCP/IP, PROFINET Slave, Serial RS-232C | IP65/IP67 | F430 Smart Camera, 0.3 MP monochrome, Wide view, Fixed focus 50 mm, White light, AutoVISION Sensor, Ethernet TCP/IP, EtherNet/IP, PROFINET, IP65/IP67 |
| | 0.3 MP | Monochrome | No | 50-50 mm | 5.2 mm | 49-49 mm | 52 fps | Global | White LED | AutoVISION, Visionscape | 752 pixels | 480 pixels | EtherNet/IP, Ethernet TCP/IP, PROFINET Slave, Serial RS-232C | IP65/IP67 | F430 Smart Camera, 0.3 MP monochrome, Wide view, Fixed focus 50 mm, White light, AutoVISION+Visionscape, Ethernet TCP/IP, EtherNet/IP, PROFINET, IP65/IP67 |
| | 1.2 MP | Monochrome | No | 50-50 mm | 5.2 mm | 53-53 mm | 40 fps | Global | Inner LEDs only | AutoVISION | 1280 pixels | 960 pixels | EtherNet/IP, Ethernet TCP/IP, PROFINET Slave, Serial RS-232C | IP65/IP67 | F430 Smart Camera, 1.2 MP monochrome, Wide view, Fixed focus 50 mm, No outer light, AutoVISION, Ethernet TCP/IP, EtherNet/IP, PROFINET, IP65/IP67 |
| | 1.2 MP | Monochrome | No | 50-50 mm | 5.2 mm | 53-53 mm | 40 fps | Global | Inner LEDs only | AutoVISION Sensor | 1280 pixels | 960 pixels | EtherNet/IP, Ethernet TCP/IP, PROFINET Slave, Serial RS-232C | IP65/IP67 | F430 Smart Camera, 1.2 MP monochrome, Wide view, Fixed focus 50 mm, No outer light, AutoVISION Sensor, Ethernet TCP/IP, EtherNet/IP, PROFINET, IP65/IP67 |
| | 1.2 MP | Monochrome | No | 50-50 mm | 5.2 mm | 53-53 mm | 40 fps | Global | Inner LEDs only | AutoVISION, Visionscape | 1280 pixels | 960 pixels | EtherNet/IP, Ethernet TCP/IP, PROFINET Slave, Serial RS-232C | IP65/IP67 | F430 Smart Camera, 1.2 MP monochrome, Wide view, Fixed focus 50 mm, No outer light, AutoVISION+Visionscape, Ethernet TCP/IP, EtherNet/IP, PROFINET, IP65/IP67 |
| | 1.2 MP | Monochrome | No | 50-50 mm | 5.2 mm | 53-53 mm | 40 fps | Global | Red LED | AutoVISION | 1280 pixels | 960 pixels | EtherNet/IP, Ethernet TCP/IP, PROFINET Slave, Serial RS-232C | IP65/IP67 | F430 Smart Camera, 1.2 MP monochrome, Wide view, Fixed focus 50 mm, Red light, AutoVISION, Ethernet TCP/IP, EtherNet/IP, PROFINET, IP65/IP67 |
| | 1.2 MP | Monochrome | No | 50-50 mm | 5.2 mm | 53-53 mm | 40 fps | Global | Red LED | AutoVISION Sensor | 1280 pixels | 960 pixels | EtherNet/IP, Ethernet TCP/IP, PROFINET Slave, Serial RS-232C | IP65/IP67 | F430 Smart Camera, 1.2 MP monochrome, Wide view, Fixed focus 50 mm, Red light, AutoVISION Sensor, Ethernet TCP/IP, EtherNet/IP, PROFINET, IP65/IP67 |
| | 1.2 MP | Monochrome | No | 50-50 mm | 5.2 mm | 53-53 mm | 40 fps | Global | Red LED | AutoVISION, Visionscape | 1280 pixels | 960 pixels | EtherNet/IP, Ethernet TCP/IP, PROFINET Slave, Serial RS-232C | IP65/IP67 | F430 Smart Camera, 1.2 MP monochrome, Wide view, Fixed focus 50 mm, Red light, AutoVISION+Visionscape, Ethernet TCP/IP, EtherNet/IP, PROFINET, IP65/IP67 |
| | 1.2 MP | Monochrome | No | 50-50 mm | 5.2 mm | 53-53 mm | 40 fps | Global | White LED | AutoVISION | 1280 pixels | 960 pixels | EtherNet/IP, Ethernet TCP/IP, PROFINET Slave, Serial RS-232C | IP65/IP67 | F430 Smart Camera, 1.2 MP monochrome, Wide view, Fixed focus 50 mm, White light, AutoVISION, Ethernet TCP/IP, EtherNet/IP, PROFINET, IP65/IP67 |
| | 1.2 MP | Monochrome | No | 50-50 mm | 5.2 mm | 53-53 mm | 40 fps | Global | White LED | AutoVISION Sensor | 1280 pixels | 960 pixels | EtherNet/IP, Ethernet TCP/IP, PROFINET Slave, Serial RS-232C | IP65/IP67 | F430 Smart Camera, 1.2 MP monochrome, Wide view, Fixed focus 50 mm, White light, AutoVISION Sensor, Ethernet TCP/IP, EtherNet/IP, PROFINET, IP65/IP67 |
| | 1.2 MP | Monochrome | No | 50-50 mm | 5.2 mm | 53-53 mm | 40 fps | Global | White LED | AutoVISION, Visionscape | 1280 pixels | 960 pixels | EtherNet/IP, Ethernet TCP/IP, PROFINET Slave, Serial RS-232C | IP65/IP67 | F430 Smart Camera, 1.2 MP monochrome, Wide view, Fixed focus 50 mm, White light, AutoVISION+Visionscape, Ethernet TCP/IP, EtherNet/IP, PROFINET, IP65/IP67 |
| | 5.0 MP | Color | No | 50-50 mm | 5.2 mm | 50-50 mm | 5 fps | Rolling | Inner LEDs only | AutoVISION | 2592 pixels | 1944 pixels | EtherNet/IP, Ethernet TCP/IP, PROFINET Slave, Serial RS-232C | IP65/IP67 | F430 Smart Camera, 5 MP color, Wide view, Fixed focus 50 mm, No outer light, AutoVISION, Ethernet TCP/IP, EtherNet/IP, PROFINET, IP65/IP67 |
| | 5.0 MP | Color | No | 50-50 mm | 5.2 mm | 50-50 mm | 5 fps | Rolling | Inner LEDs only | AutoVISION Sensor | 2592 pixels | 1944 pixels | EtherNet/IP, Ethernet TCP/IP, PROFINET Slave, Serial RS-232C | IP65/IP67 | F430 Smart Camera, 5 MP color, Wide view, Fixed focus 50 mm, No outer light, AutoVISION Sensor, Ethernet TCP/IP, EtherNet/IP, PROFINET, IP65/IP67 |
| | 5.0 MP | Color | No | 50-50 mm | 5.2 mm | 50-50 mm | 5 fps | Rolling | Inner LEDs only | AutoVISION, Visionscape | 2592 pixels | 1944 pixels | EtherNet/IP, Ethernet TCP/IP, PROFINET Slave, Serial RS-232C | IP65/IP67 | F430 Smart Camera, 5 MP color, Wide view, Fixed focus 50 mm, No outer light, AutoVISION+Visionscape, Ethernet TCP/IP, EtherNet/IP, PROFINET, IP65/IP67 |
| | 5.0 MP | Color | No | 50-50 mm | 5.2 mm | 50-50 mm | 5 fps | Rolling | White LED | AutoVISION | 2592 pixels | 1944 pixels | EtherNet/IP, Ethernet TCP/IP, PROFINET Slave, Serial RS-232C | IP65/IP67 | F430 Smart Camera, 5 MP color, Wide view, Fixed focus 50 mm, White light, AutoVISION, Ethernet TCP/IP, EtherNet/IP, PROFINET, IP65/IP67 |
| | 5.0 MP | Color | No | 50-50 mm | 5.2 mm | 50-50 mm | 5 fps | Rolling | White LED | AutoVISION Sensor | 2592 pixels | 1944 pixels | EtherNet/IP, Ethernet TCP/IP, PROFINET Slave, Serial RS-232C | IP65/IP67 | F430 Smart Camera, 5 MP color, Wide view, Fixed focus 50 mm, White light, AutoVISION Sensor, Ethernet TCP/IP, EtherNet/IP, PROFINET, IP65/IP67 |
| | 5.0 MP | Color | No | 50-50 mm | 5.2 mm | 50-50 mm | 5 fps | Rolling | White LED | AutoVISION, Visionscape | 2592 pixels | 1944 pixels | EtherNet/IP, Ethernet TCP/IP, PROFINET Slave, Serial RS-232C | IP65/IP67 | F430 Smart Camera, 5 MP color, Wide view, Fixed focus 50 mm, White light, AutoVISION+Visionscape, Ethernet TCP/IP, EtherNet/IP, PROFINET, IP65/IP67 |
| | 1.2 MP | Monochrome | No | 64-64 mm | 16 mm | 21-21 mm | 40 fps | Global | Inner LEDs only | AutoVISION | 1280 pixels | 960 pixels | EtherNet/IP, Ethernet TCP/IP, PROFINET Slave, Serial RS-232C | IP65/IP67 | F430 Smart Camera, 1.2 MP monochrome, Narrow view, Fixed focus 64 mm, No outer light, AutoVISION, Ethernet TCP/IP, EtherNet/IP, PROFINET, IP65/IP67 |
| | 1.2 MP | Monochrome | No | 64-64 mm | 16 mm | 21-21 mm | 40 fps | Global | Inner LEDs only | AutoVISION, Visionscape | 1280 pixels | 960 pixels | EtherNet/IP, Ethernet TCP/IP, PROFINET Slave, Serial RS-232C | IP65/IP67 | F430 Smart Camera, 1.2 MP monochrome, Narrow view, Fixed focus 64 mm, No outer light, AutoVISION+Visionscape, Ethernet TCP/IP, EtherNet/IP, PROFINET, IP65/IP67 |
| | 1.2 MP | Monochrome | No | 64-64 mm | 16 mm | 21-21 mm | 40 fps | Global | Red LED | AutoVISION | 1280 pixels | 960 pixels | EtherNet/IP, Ethernet TCP/IP, PROFINET Slave, Serial RS-232C | IP65/IP67 | F430 Smart Camera, 1.2 MP monochrome, Narrow view, Fixed focus 64 mm, Red light, AutoVISION, Ethernet TCP/IP, EtherNet/IP, PROFINET, IP65/IP67 |
| | 1.2 MP | Monochrome | No | 64-64 mm | 16 mm | 21-21 mm | 40 fps | Global | Red LED | AutoVISION Sensor | 1280 pixels | 960 pixels | EtherNet/IP, Ethernet TCP/IP, PROFINET Slave, Serial RS-232C | IP65/IP67 | F430 Smart Camera, 1.2 MP monochrome, Narrow view, Fixed focus 64 mm, Red light, AutoVISION Sensor, Ethernet TCP/IP, EtherNet/IP, PROFINET, IP65/IP67 |
| | 1.2 MP | Monochrome | No | 64-64 mm | 16 mm | 21-21 mm | 40 fps | Global | Red LED | AutoVISION, Visionscape | 1280 pixels | 960 pixels | EtherNet/IP, Ethernet TCP/IP, PROFINET Slave, Serial RS-232C | IP65/IP67 | F430 Smart Camera, 1.2 MP monochrome, Narrow view, Fixed focus 64 mm, Red light, AutoVISION+Visionscape, Ethernet TCP/IP, EtherNet/IP, PROFINET, IP65/IP67 |
| | 1.2 MP | Monochrome | No | 64-64 mm | 16 mm | 21-21 mm | 40 fps | Global | White LED | AutoVISION | 1280 pixels | 960 pixels | EtherNet/IP, Ethernet TCP/IP, PROFINET Slave, Serial RS-232C | IP65/IP67 | F430 Smart Camera, 1.2 MP monochrome, Narrow view, Fixed focus 64 mm, White light, AutoVISION, Ethernet TCP/IP, EtherNet/IP, PROFINET, IP65/IP67 |
| | 1.2 MP | Monochrome | No | 64-64 mm | 16 mm | 21-21 mm | 40 fps | Global | White LED | AutoVISION Sensor | 1280 pixels | 960 pixels | EtherNet/IP, Ethernet TCP/IP, PROFINET Slave, Serial RS-232C | IP65/IP67 | F430 Smart Camera, 1.2 MP monochrome, Narrow view, Fixed focus 64 mm, White light, AutoVISION Sensor, Ethernet TCP/IP, EtherNet/IP, PROFINET, IP65/IP67 |
| | 1.2 MP | Monochrome | No | 64-64 mm | 16 mm | 21-21 mm | 40 fps | Global | White LED | AutoVISION, Visionscape | 1280 pixels | 960 pixels | EtherNet/IP, Ethernet TCP/IP, PROFINET Slave, Serial RS-232C | IP65/IP67 | F430 Smart Camera, 1.2 MP monochrome, Narrow view, Fixed focus 64 mm, White light, AutoVISION+Visionscape, Ethernet TCP/IP, EtherNet/IP, PROFINET, IP65/IP67 |
| | 0.3 MP | Monochrome | No | 81-81 mm | 7.7 mm | 53-53 mm | 52 fps | Global | Inner LEDs only | AutoVISION | 752 pixels | 480 pixels | EtherNet/IP, Ethernet TCP/IP, PROFINET Slave, Serial RS-232C | IP65/IP67 | F430 Smart Camera, 0.3 MP monochrome, Medium view, Fixed focus 81 mm, No outer light, AutoVISION, Ethernet TCP/IP, EtherNet/IP, PROFINET, IP65/IP67 |
| | 0.3 MP | Monochrome | No | 81-81 mm | 7.7 mm | 53-53 mm | 52 fps | Global | Inner LEDs only | AutoVISION Sensor | 752 pixels | 480 pixels | EtherNet/IP, Ethernet TCP/IP, PROFINET Slave, Serial RS-232C | IP65/IP67 | F430 Smart Camera, 0.3 MP monochrome, Medium view, Fixed focus 81 mm, No outer light, AutoVISION Sensor, Ethernet TCP/IP, EtherNet/IP, PROFINET, IP65/IP67 |
| | 0.3 MP | Monochrome | No | 81-81 mm | 7.7 mm | 53-53 mm | 52 fps | Global | Inner LEDs only | AutoVISION, Visionscape | 752 pixels | 480 pixels | EtherNet/IP, Ethernet TCP/IP, PROFINET Slave, Serial RS-232C | IP65/IP67 | F430 Smart Camera, 0.3 MP monochrome, Medium view, Fixed focus 81 mm, No outer light, AutoVISION+Visionscape, Ethernet TCP/IP, EtherNet/IP, PROFINET, IP65/IP67 |
| | 0.3 MP | Monochrome | No | 81-81 mm | 7.7 mm | 53-53 mm | 52 fps | Global | Red LED | AutoVISION | 752 pixels | 480 pixels | EtherNet/IP, Ethernet TCP/IP, PROFINET Slave, Serial RS-232C | IP65/IP67 | F430 Smart Camera, 0.3 MP monochrome, Medium view, Fixed focus 81 mm, Red light, AutoVISION, Ethernet TCP/IP, EtherNet/IP, PROFINET, IP65/IP67 |
| | 0.3 MP | Monochrome | No | 81-81 mm | 7.7 mm | 53-53 mm | 52 fps | Global | Red LED | AutoVISION Sensor | 752 pixels | 480 pixels | EtherNet/IP, Ethernet TCP/IP, PROFINET Slave, Serial RS-232C | IP65/IP67 | F430 Smart Camera, 0.3 MP monochrome, Medium view, Fixed focus 81 mm, Red light, AutoVISION Sensor, Ethernet TCP/IP, EtherNet/IP, PROFINET, IP65/IP67 |
| | 0.3 MP | Monochrome | No | 81-81 mm | 7.7 mm | 53-53 mm | 52 fps | Global | Red LED | AutoVISION, Visionscape | 752 pixels | 480 pixels | EtherNet/IP, Ethernet TCP/IP, PROFINET Slave, Serial RS-232C | IP65/IP67 | F430 Smart Camera, 0.3 MP monochrome, Medium view, Fixed focus 81 mm, Red light, AutoVISION+Visionscape, Ethernet TCP/IP, EtherNet/IP, PROFINET, IP65/IP67 |
| | 0.3 MP | Monochrome | No | 81-81 mm | 7.7 mm | 53-53 mm | 52 fps | Global | White LED | AutoVISION | 752 pixels | 480 pixels | EtherNet/IP, Ethernet TCP/IP, PROFINET Slave, Serial RS-232C | IP65/IP67 | F430 Smart Camera, 0.3 MP monochrome, Medium view, Fixed focus 81 mm, White light, AutoVISION, Ethernet TCP/IP, EtherNet/IP, PROFINET, IP65/IP67 |
| | 0.3 MP | Monochrome | No | 81-81 mm | 7.7 mm | 53-53 mm | 52 fps | Global | White LED | AutoVISION Sensor | 752 pixels | 480 pixels | EtherNet/IP, Ethernet TCP/IP, PROFINET Slave, Serial RS-232C | IP65/IP67 | F430 Smart Camera, 0.3 MP monochrome, Medium view, Fixed focus 81 mm, White light, AutoVISION Sensor, Ethernet TCP/IP, EtherNet/IP, PROFINET, IP65/IP67 |
| | 0.3 MP | Monochrome | No | 81-81 mm | 7.7 mm | 53-53 mm | 52 fps | Global | White LED | AutoVISION, Visionscape | 752 pixels | 480 pixels | EtherNet/IP, Ethernet TCP/IP, PROFINET Slave, Serial RS-232C | IP65/IP67 | F430 Smart Camera, 0.3 MP monochrome, Medium view, Fixed focus 81 mm, White light, AutoVISION+Visionscape, Ethernet TCP/IP, EtherNet/IP, PROFINET, IP65/IP67 |
| | 1.2 MP | Monochrome | No | 81-81 mm | 7.7 mm | 56-56 mm | 40 fps | Global | Inner LEDs only | AutoVISION | 1280 pixels | 960 pixels | EtherNet/IP, Ethernet TCP/IP, PROFINET Slave, Serial RS-232C | IP65/IP67 | F430 Smart Camera, 1.2 MP monochrome, Medium view, Fixed focus 81 mm, No outer light, AutoVISION, Ethernet TCP/IP, EtherNet/IP, PROFINET, IP65/IP67 |
| | 1.2 MP | Monochrome | No | 81-81 mm | 7.7 mm | 56-56 mm | 40 fps | Global | Inner LEDs only | AutoVISION Sensor | 1280 pixels | 960 pixels | EtherNet/IP, Ethernet TCP/IP, PROFINET Slave, Serial RS-232C | IP65/IP67 | F430 Smart Camera, 1.2 MP monochrome, Medium view, Fixed focus 81 mm, No outer light, AutoVISION Sensor, Ethernet TCP/IP, EtherNet/IP, PROFINET, IP65/IP67 |
| | 1.2 MP | Monochrome | No | 81-81 mm | 7.7 mm | 56-56 mm | 40 fps | Global | Inner LEDs only | AutoVISION, Visionscape | 1280 pixels | 960 pixels | EtherNet/IP, Ethernet TCP/IP, PROFINET Slave, Serial RS-232C | IP65/IP67 | F430 Smart Camera, 1.2 MP monochrome, Medium view, Fixed focus 81 mm, No outer light, AutoVISION+Visionscape, Ethernet TCP/IP, EtherNet/IP, PROFINET, IP65/IP67 |
| | 1.2 MP | Monochrome | No | 81-81 mm | 7.7 mm | 56-56 mm | 40 fps | Global | Red LED | AutoVISION | 1280 pixels | 960 pixels | EtherNet/IP, Ethernet TCP/IP, PROFINET Slave, Serial RS-232C | IP65/IP67 | F430 Smart Camera, 1.2 MP monochrome, Medium view, Fixed focus 81 mm, Red light, AutoVISION, Ethernet TCP/IP, EtherNet/IP, PROFINET, IP65/IP67 |
| | 1.2 MP | Monochrome | No | 81-81 mm | 7.7 mm | 56-56 mm | 40 fps | Global | Red LED | AutoVISION Sensor | 1280 pixels | 960 pixels | EtherNet/IP, Ethernet TCP/IP, PROFINET Slave, Serial RS-232C | IP65/IP67 | F430 Smart Camera, 1.2 MP monochrome, Medium view, Fixed focus 81 mm, Red light, AutoVISION Sensor, Ethernet TCP/IP, EtherNet/IP, PROFINET, IP65/IP67 |
| | 1.2 MP | Monochrome | No | 81-81 mm | 7.7 mm | 56-56 mm | 40 fps | Global | Red LED | AutoVISION, Visionscape | 1280 pixels | 960 pixels | EtherNet/IP, Ethernet TCP/IP, PROFINET Slave, Serial RS-232C | IP65/IP67 | F430 Smart Camera, 1.2 MP monochrome, Medium view, Fixed focus 81 mm, Red light, AutoVISION+Visionscape, Ethernet TCP/IP, EtherNet/IP, PROFINET, IP65/IP67 |
| | 1.2 MP | Monochrome | No | 81-81 mm | 7.7 mm | 56-56 mm | 40 fps | Global | White LED | AutoVISION | 1280 pixels | 960 pixels | EtherNet/IP, Ethernet TCP/IP, PROFINET Slave, Serial RS-232C | IP65/IP67 | F430 Smart Camera, 1.2 MP monochrome, Medium view, Fixed focus 81 mm, White light, AutoVISION, Ethernet TCP/IP, EtherNet/IP, PROFINET, IP65/IP67 |
| | 1.2 MP | Monochrome | No | 81-81 mm | 7.7 mm | 56-56 mm | 40 fps | Global | White LED | AutoVISION Sensor | 1280 pixels | 960 pixels | EtherNet/IP, Ethernet TCP/IP, PROFINET Slave, Serial RS-232C | IP65/IP67 | F430 Smart Camera, 1.2 MP monochrome, Medium view, Fixed focus 81 mm, White light, AutoVISION Sensor, Ethernet TCP/IP, EtherNet/IP, PROFINET, IP65/IP67 |
| | 1.2 MP | Monochrome | No | 81-81 mm | 7.7 mm | 56-56 mm | 40 fps | Global | White LED | AutoVISION, Visionscape | 1280 pixels | 960 pixels | EtherNet/IP, Ethernet TCP/IP, PROFINET Slave, Serial RS-232C | IP65/IP67 | F430 Smart Camera, 1.2 MP monochrome, Medium view, Fixed focus 81 mm, White light, AutoVISION+Visionscape, Ethernet TCP/IP, EtherNet/IP, PROFINET, IP65/IP67 |
| | 5.0 MP | Color | No | 81-81 mm | 7.7 mm | 54-54 mm | 5 fps | Rolling | Inner LEDs only | AutoVISION | 2592 pixels | 1944 pixels | EtherNet/IP, Ethernet TCP/IP, PROFINET Slave, Serial RS-232C | IP65/IP67 | F430 Smart Camera, 5 MP color, Medium view, Fixed focus 81 mm, No outer light, AutoVISION, Ethernet TCP/IP, EtherNet/IP, PROFINET, IP65/IP67 |
| | 5.0 MP | Color | No | 81-81 mm | 7.7 mm | 54-54 mm | 5 fps | Rolling | Inner LEDs only | AutoVISION Sensor | 2592 pixels | 1944 pixels | EtherNet/IP, Ethernet TCP/IP, PROFINET Slave, Serial RS-232C | IP65/IP67 | F430 Smart Camera, 5 MP color, Medium view, Fixed focus 81 mm, No outer light, AutoVISION Sensor, Ethernet TCP/IP, EtherNet/IP, PROFINET, IP65/IP67 |
| | 5.0 MP | Color | No | 81-81 mm | 7.7 mm | 54-54 mm | 5 fps | Rolling | Inner LEDs only | AutoVISION, Visionscape | 2592 pixels | 1944 pixels | EtherNet/IP, Ethernet TCP/IP, PROFINET Slave, Serial RS-232C | IP65/IP67 | F430 Smart Camera, 5 MP color, Medium view, Fixed focus 81 mm, No outer light, AutoVISION+Visionscape, Ethernet TCP/IP, EtherNet/IP, PROFINET, IP65/IP67 |
| | 5.0 MP | Color | No | 81-81 mm | 7.7 mm | 54-54 mm | 5 fps | Rolling | White LED | AutoVISION | 2592 pixels | 1944 pixels | EtherNet/IP, Ethernet TCP/IP, PROFINET Slave, Serial RS-232C | IP65/IP67 | F430 Smart Camera, 5 MP color, Medium view, Fixed focus 81 mm, White light, AutoVISION, Ethernet TCP/IP, EtherNet/IP, PROFINET, IP65/IP67 |
| | 5.0 MP | Color | No | 81-81 mm | 7.7 mm | 54-54 mm | 5 fps | Rolling | White LED | AutoVISION Sensor | 2592 pixels | 1944 pixels | EtherNet/IP, Ethernet TCP/IP, PROFINET Slave, Serial RS-232C | IP65/IP67 | F430 Smart Camera, 5 MP color, Medium view, Fixed focus 81 mm, White light, AutoVISION Sensor, Ethernet TCP/IP, EtherNet/IP, PROFINET, IP65/IP67 |
| | 5.0 MP | Color | No | 81-81 mm | 7.7 mm | 54-54 mm | 5 fps | Rolling | White LED | AutoVISION, Visionscape | 2592 pixels | 1944 pixels | EtherNet/IP, Ethernet TCP/IP, PROFINET Slave, Serial RS-232C | IP65/IP67 | F430 Smart Camera, 5 MP color, Medium view, Fixed focus 81 mm, White light, AutoVISION+Visionscape, Ethernet TCP/IP, EtherNet/IP, PROFINET, IP65/IP67 |
| | 0.3 MP | Monochrome | No | 81-81 mm | 5.2 mm | 76-76 mm | 52 fps | Global | Inner LEDs only | AutoVISION | 752 pixels | 480 pixels | EtherNet/IP, Ethernet TCP/IP, PROFINET Slave, Serial RS-232C | IP65/IP67 | F430 Smart Camera, 0.3 MP monochrome, Wide view, Fixed focus 81 mm, No outer light, AutoVISION, Ethernet TCP/IP, EtherNet/IP, PROFINET, IP65/IP67 |
| | 0.3 MP | Monochrome | No | 81-81 mm | 5.2 mm | 76-76 mm | 52 fps | Global | Inner LEDs only | AutoVISION Sensor | 752 pixels | 480 pixels | EtherNet/IP, Ethernet TCP/IP, PROFINET Slave, Serial RS-232C | IP65/IP67 | F430 Smart Camera, 0.3 MP monochrome, Wide view, Fixed focus 81 mm, No outer light, AutoVISION Sensor, Ethernet TCP/IP, EtherNet/IP, PROFINET, IP65/IP67 |
| | 0.3 MP | Monochrome | No | 81-81 mm | 5.2 mm | 76-76 mm | 52 fps | Global | Inner LEDs only | AutoVISION, Visionscape | 752 pixels | 480 pixels | EtherNet/IP, Ethernet TCP/IP, PROFINET Slave, Serial RS-232C | IP65/IP67 | F430 Smart Camera, 0.3 MP monochrome, Wide view, Fixed focus 81 mm, No outer light, AutoVISION+Visionscape, Ethernet TCP/IP, EtherNet/IP, PROFINET, IP65/IP67 |
| | 0.3 MP | Monochrome | No | 81-81 mm | 5.2 mm | 76-76 mm | 52 fps | Global | Red LED | AutoVISION | 752 pixels | 480 pixels | EtherNet/IP, Ethernet TCP/IP, PROFINET Slave, Serial RS-232C | IP65/IP67 | F430 Smart Camera, 0.3 MP monochrome, Wide view, Fixed focus 81 mm, Red light, AutoVISION, Ethernet TCP/IP, EtherNet/IP, PROFINET, IP65/IP67 |
| | 0.3 MP | Monochrome | No | 81-81 mm | 5.2 mm | 76-76 mm | 52 fps | Global | Red LED | AutoVISION Sensor | 752 pixels | 480 pixels | EtherNet/IP, Ethernet TCP/IP, PROFINET Slave, Serial RS-232C | IP65/IP67 | F430 Smart Camera, 0.3 MP monochrome, Wide view, Fixed focus 81 mm, Red light, AutoVISION Sensor, Ethernet TCP/IP, EtherNet/IP, PROFINET, IP65/IP67 |
| | 0.3 MP | Monochrome | No | 81-81 mm | 5.2 mm | 76-76 mm | 52 fps | Global | Red LED | AutoVISION, Visionscape | 752 pixels | 480 pixels | EtherNet/IP, Ethernet TCP/IP, PROFINET Slave, Serial RS-232C | IP65/IP67 | F430 Smart Camera, 0.3 MP monochrome, Wide view, Fixed focus 81 mm, Red light, AutoVISION+Visionscape, Ethernet TCP/IP, EtherNet/IP, PROFINET, IP65/IP67 |
| | 0.3 MP | Monochrome | No | 81-81 mm | 5.2 mm | 76-76 mm | 52 fps | Global | White LED | AutoVISION | 752 pixels | 480 pixels | EtherNet/IP, Ethernet TCP/IP, PROFINET Slave, Serial RS-232C | IP65/IP67 | F430 Smart Camera, 0.3 MP monochrome, Wide view, Fixed focus 81 mm, White light, AutoVISION, Ethernet TCP/IP, EtherNet/IP, PROFINET, IP65/IP67 |
| | 0.3 MP | Monochrome | No | 81-81 mm | 5.2 mm | 76-76 mm | 52 fps | Global | White LED | AutoVISION Sensor | 752 pixels | 480 pixels | EtherNet/IP, Ethernet TCP/IP, PROFINET Slave, Serial RS-232C | IP65/IP67 | F430 Smart Camera, 0.3 MP monochrome, Wide view, Fixed focus 81 mm, White light, AutoVISION Sensor, Ethernet TCP/IP, EtherNet/IP, PROFINET, IP65/IP67 |
| | 0.3 MP | Monochrome | No | 81-81 mm | 5.2 mm | 76-76 mm | 52 fps | Global | White LED | AutoVISION, Visionscape | 752 pixels | 480 pixels | EtherNet/IP, Ethernet TCP/IP, PROFINET Slave, Serial RS-232C | IP65/IP67 | F430 Smart Camera, 0.3 MP monochrome, Wide view, Fixed focus 81 mm, White light, AutoVISION+Visionscape, Ethernet TCP/IP, EtherNet/IP, PROFINET, IP65/IP67 |
| | 1.2 MP | Monochrome | No | 81-81 mm | 5.2 mm | 81-81 mm | 40 fps | Global | Inner LEDs only | AutoVISION | 1280 pixels | 960 pixels | EtherNet/IP, Ethernet TCP/IP, PROFINET Slave, Serial RS-232C | IP65/IP67 | F430 Smart Camera, 1.2 MP monochrome, Wide view, Fixed focus 81 mm, No outer light, AutoVISION, Ethernet TCP/IP, EtherNet/IP, PROFINET, IP65/IP67 |
| | 1.2 MP | Monochrome | No | 81-81 mm | 5.2 mm | 81-81 mm | 40 fps | Global | Inner LEDs only | AutoVISION Sensor | 1280 pixels | 960 pixels | EtherNet/IP, Ethernet TCP/IP, PROFINET Slave, Serial RS-232C | IP65/IP67 | F430 Smart Camera, 1.2 MP monochrome, Wide view, Fixed focus 81 mm, No outer light, AutoVISION Sensor, Ethernet TCP/IP, EtherNet/IP, PROFINET, IP65/IP67 |
| | 1.2 MP | Monochrome | No | 81-81 mm | 5.2 mm | 81-81 mm | 40 fps | Global | Inner LEDs only | AutoVISION, Visionscape | 1280 pixels | 960 pixels | EtherNet/IP, Ethernet TCP/IP, PROFINET Slave, Serial RS-232C | IP65/IP67 | F430 Smart Camera, 1.2 MP monochrome, Wide view, Fixed focus 81 mm, No outer light, AutoVISION+Visionscape, Ethernet TCP/IP, EtherNet/IP, PROFINET, IP65/IP67 |
| | 1.2 MP | Monochrome | No | 81-81 mm | 5.2 mm | 81-81 mm | 40 fps | Global | Red LED | AutoVISION | 1280 pixels | 960 pixels | EtherNet/IP, Ethernet TCP/IP, PROFINET Slave, Serial RS-232C | IP65/IP67 | F430 Smart Camera, 1.2 MP monochrome, Wide view, Fixed focus 81 mm, Red light, AutoVISION, Ethernet TCP/IP, EtherNet/IP, PROFINET, IP65/IP67 |
| | 1.2 MP | Monochrome | No | 81-81 mm | 5.2 mm | 81-81 mm | 40 fps | Global | Red LED | AutoVISION Sensor | 1280 pixels | 960 pixels | EtherNet/IP, Ethernet TCP/IP, PROFINET Slave, Serial RS-232C | IP65/IP67 | F430 Smart Camera, 1.2 MP monochrome, Wide view, Fixed focus 81 mm, Red light, AutoVISION Sensor, Ethernet TCP/IP, EtherNet/IP, PROFINET, IP65/IP67 |
| | 1.2 MP | Monochrome | No | 81-81 mm | 5.2 mm | 81-81 mm | 40 fps | Global | Red LED | AutoVISION, Visionscape | 1280 pixels | 960 pixels | EtherNet/IP, Ethernet TCP/IP, PROFINET Slave, Serial RS-232C | IP65/IP67 | F430 Smart Camera, 1.2 MP monochrome, Wide view, Fixed focus 81 mm, Red light, AutoVISION+Visionscape, Ethernet TCP/IP, EtherNet/IP, PROFINET, IP65/IP67 |
| | 1.2 MP | Monochrome | No | 81-81 mm | 5.2 mm | 81-81 mm | 40 fps | Global | White LED | AutoVISION | 1280 pixels | 960 pixels | EtherNet/IP, Ethernet TCP/IP, PROFINET Slave, Serial RS-232C | IP65/IP67 | F430 Smart Camera, 1.2 MP monochrome, Wide view, Fixed focus 81 mm, White light, AutoVISION, Ethernet TCP/IP, EtherNet/IP, PROFINET, IP65/IP67 |
| | 1.2 MP | Monochrome | No | 81-81 mm | 5.2 mm | 81-81 mm | 40 fps | Global | White LED | AutoVISION Sensor | 1280 pixels | 960 pixels | EtherNet/IP, Ethernet TCP/IP, PROFINET Slave, Serial RS-232C | IP65/IP67 | F430 Smart Camera, 1.2 MP monochrome, Wide view, Fixed focus 81 mm, White light, AutoVISION Sensor, Ethernet TCP/IP, EtherNet/IP, PROFINET, IP65/IP67 |
| | 1.2 MP | Monochrome | No | 81-81 mm | 5.2 mm | 81-81 mm | 40 fps | Global | White LED | AutoVISION, Visionscape | 1280 pixels | 960 pixels | EtherNet/IP, Ethernet TCP/IP, PROFINET Slave, Serial RS-232C | IP65/IP67 | F430 Smart Camera, 1.2 MP monochrome, Wide view, Fixed focus 81 mm, White light, AutoVISION+Visionscape, Ethernet TCP/IP, EtherNet/IP, PROFINET, IP65/IP67 |
| | 5.0 MP | Color | No | 81-81 mm | 5.2 mm | 78-78 mm | 5 fps | Rolling | Inner LEDs only | AutoVISION | 2592 pixels | 1944 pixels | EtherNet/IP, Ethernet TCP/IP, PROFINET Slave, Serial RS-232C | IP65/IP67 | F430 Smart Camera, 5 MP color, Wide view, Fixed focus 81 mm, No outer light, AutoVISION, Ethernet TCP/IP, EtherNet/IP, PROFINET, IP65/IP67 |
| | 5.0 MP | Color | No | 81-81 mm | 5.2 mm | 78-78 mm | 5 fps | Rolling | Inner LEDs only | AutoVISION Sensor | 2592 pixels | 1944 pixels | EtherNet/IP, Ethernet TCP/IP, PROFINET Slave, Serial RS-232C | IP65/IP67 | F430 Smart Camera, 5 MP color, Wide view, Fixed focus 81 mm, No outer light, AutoVISION Sensor, Ethernet TCP/IP, EtherNet/IP, PROFINET, IP65/IP67 |
| | 5.0 MP | Color | No | 81-81 mm | 5.2 mm | 78-78 mm | 5 fps | Rolling | Inner LEDs only | AutoVISION, Visionscape | 2592 pixels | 1944 pixels | EtherNet/IP, Ethernet TCP/IP, PROFINET Slave, Serial RS-232C | IP65/IP67 | F430 Smart Camera, 5 MP color, Wide view, Fixed focus 81 mm, No outer light, AutoVISION+Visionscape, Ethernet TCP/IP, EtherNet/IP, PROFINET, IP65/IP67 |
| | 5.0 MP | Color | No | 81-81 mm | 5.2 mm | 78-78 mm | 5 fps | Rolling | White LED | AutoVISION | 2592 pixels | 1944 pixels | EtherNet/IP, Ethernet TCP/IP, PROFINET Slave, Serial RS-232C | IP65/IP67 | F430 Smart Camera, 5 MP color, Wide view, Fixed focus 81 mm, White light, AutoVISION, Ethernet TCP/IP, EtherNet/IP, PROFINET, IP65/IP67 |
| | 5.0 MP | Color | No | 81-81 mm | 5.2 mm | 78-78 mm | 5 fps | Rolling | White LED | AutoVISION Sensor | 2592 pixels | 1944 pixels | EtherNet/IP, Ethernet TCP/IP, PROFINET Slave, Serial RS-232C | IP65/IP67 | F430 Smart Camera, 5 MP color, Wide view, Fixed focus 81 mm, White light, AutoVISION Sensor, Ethernet TCP/IP, EtherNet/IP, PROFINET, IP65/IP67 |
| | 5.0 MP | Color | No | 81-81 mm | 5.2 mm | 78-78 mm | 5 fps | Rolling | White LED | AutoVISION, Visionscape | 2592 pixels | 1944 pixels | EtherNet/IP, Ethernet TCP/IP, PROFINET Slave, Serial RS-232C | IP65/IP67 | F430 Smart Camera, 5 MP color, Wide view, Fixed focus 81 mm, White light, AutoVISION+Visionscape, Ethernet TCP/IP, EtherNet/IP, PROFINET, IP65/IP67 |
| | 0.3 MP | Monochrome | No | 102-102 mm | 7.7 mm | 66-66 mm | 52 fps | Global | Inner LEDs only | AutoVISION | 752 pixels | 480 pixels | EtherNet/IP, Ethernet TCP/IP, PROFINET Slave, Serial RS-232C | IP65/IP67 | F430 Smart Camera, 0.3 MP monochrome, Medium view, Fixed focus 102 mm, No outer light, AutoVISION, Ethernet TCP/IP, EtherNet/IP, PROFINET, IP65/IP67 |
| | 0.3 MP | Monochrome | No | 102-102 mm | 7.7 mm | 66-66 mm | 52 fps | Global | Inner LEDs only | AutoVISION Sensor | 752 pixels | 480 pixels | EtherNet/IP, Ethernet TCP/IP, PROFINET Slave, Serial RS-232C | IP65/IP67 | F430 Smart Camera, 0.3 MP monochrome, Medium view, Fixed focus 102 mm, No outer light, AutoVISION Sensor, Ethernet TCP/IP, EtherNet/IP, PROFINET, IP65/IP67 |
| | 0.3 MP | Monochrome | No | 102-102 mm | 7.7 mm | 66-66 mm | 52 fps | Global | Inner LEDs only | AutoVISION, Visionscape | 752 pixels | 480 pixels | EtherNet/IP, Ethernet TCP/IP, PROFINET Slave, Serial RS-232C | IP65/IP67 | F430 Smart Camera, 0.3 MP monochrome, Medium view, Fixed focus 102 mm, No outer light, AutoVISION+Visionscape, Ethernet TCP/IP, EtherNet/IP, PROFINET, IP65/IP67 |
| | 0.3 MP | Monochrome | No | 102-102 mm | 7.7 mm | 66-66 mm | 52 fps | Global | Red LED | AutoVISION | 752 pixels | 480 pixels | EtherNet/IP, Ethernet TCP/IP, PROFINET Slave, Serial RS-232C | IP65/IP67 | F430 Smart Camera, 0.3 MP monochrome, Medium view, Fixed focus 102 mm, Red light, AutoVISION, Ethernet TCP/IP, EtherNet/IP, PROFINET, IP65/IP67 |
| | 0.3 MP | Monochrome | No | 102-102 mm | 7.7 mm | 66-66 mm | 52 fps | Global | Red LED | AutoVISION Sensor | 752 pixels | 480 pixels | EtherNet/IP, Ethernet TCP/IP, PROFINET Slave, Serial RS-232C | IP65/IP67 | F430 Smart Camera, 0.3 MP monochrome, Medium view, Fixed focus 102 mm, Red light, AutoVISION Sensor, Ethernet TCP/IP, EtherNet/IP, PROFINET, IP65/IP67 |
| | 0.3 MP | Monochrome | No | 102-102 mm | 7.7 mm | 66-66 mm | 52 fps | Global | Red LED | AutoVISION, Visionscape | 752 pixels | 480 pixels | EtherNet/IP, Ethernet TCP/IP, PROFINET Slave, Serial RS-232C | IP65/IP67 | F430 Smart Camera, 0.3 MP monochrome, Medium view, Fixed focus 102 mm, Red light, AutoVISION+Visionscape, Ethernet TCP/IP, EtherNet/IP, PROFINET, IP65/IP67 |
| | 0.3 MP | Monochrome | No | 102-102 mm | 7.7 mm | 66-66 mm | 52 fps | Global | White LED | AutoVISION | 752 pixels | 480 pixels | EtherNet/IP, Ethernet TCP/IP, PROFINET Slave, Serial RS-232C | IP65/IP67 | F430 Smart Camera, 0.3 MP monochrome, Medium view, Fixed focus 102 mm, White light, AutoVISION, Ethernet TCP/IP, EtherNet/IP, PROFINET, IP65/IP67 |
| | 0.3 MP | Monochrome | No | 102-102 mm | 7.7 mm | 66-66 mm | 52 fps | Global | White LED | AutoVISION Sensor | 752 pixels | 480 pixels | EtherNet/IP, Ethernet TCP/IP, PROFINET Slave, Serial RS-232C | IP65/IP67 | F430 Smart Camera, 0.3 MP monochrome, Medium view, Fixed focus 102 mm, White light, AutoVISION Sensor, Ethernet TCP/IP, EtherNet/IP, PROFINET, IP65/IP67 |
| | 0.3 MP | Monochrome | No | 102-102 mm | 7.7 mm | 66-66 mm | 52 fps | Global | White LED | AutoVISION, Visionscape | 752 pixels | 480 pixels | EtherNet/IP, Ethernet TCP/IP, PROFINET Slave, Serial RS-232C | IP65/IP67 | F430 Smart Camera, 0.3 MP monochrome, Medium view, Fixed focus 102 mm, White light, AutoVISION+Visionscape, Ethernet TCP/IP, EtherNet/IP, PROFINET, IP65/IP67 |
| | 1.2 MP | Monochrome | No | 102-102 mm | 7.7 mm | 70-70 mm | 40 fps | Global | Inner LEDs only | AutoVISION | 1280 pixels | 960 pixels | EtherNet/IP, Ethernet TCP/IP, PROFINET Slave, Serial RS-232C | IP65/IP67 | F430 Smart Camera, 1.2 MP monochrome, Medium view, Fixed focus 102 mm, No outer light, AutoVISION, Ethernet TCP/IP, EtherNet/IP, PROFINET, IP65/IP67 |
| | 1.2 MP | Monochrome | No | 102-102 mm | 7.7 mm | 70-70 mm | 40 fps | Global | Inner LEDs only | AutoVISION Sensor | 1280 pixels | 960 pixels | EtherNet/IP, Ethernet TCP/IP, PROFINET Slave, Serial RS-232C | IP65/IP67 | F430 Smart Camera, 1.2 MP monochrome, Medium view, Fixed focus 102 mm, No outer light, AutoVISION Sensor, Ethernet TCP/IP, EtherNet/IP, PROFINET, IP65/IP67 |
| | 1.2 MP | Monochrome | No | 102-102 mm | 7.7 mm | 70-70 mm | 40 fps | Global | Inner LEDs only | AutoVISION, Visionscape | 1280 pixels | 960 pixels | EtherNet/IP, Ethernet TCP/IP, PROFINET Slave, Serial RS-232C | IP65/IP67 | F430 Smart Camera, 1.2 MP monochrome, Medium view, Fixed focus 102 mm, No outer light, AutoVISION+Visionscape, Ethernet TCP/IP, EtherNet/IP, PROFINET, IP65/IP67 |
| | 1.2 MP | Monochrome | No | 102-102 mm | 7.7 mm | 70-70 mm | 40 fps | Global | Red LED | AutoVISION | 1280 pixels | 960 pixels | EtherNet/IP, Ethernet TCP/IP, PROFINET Slave, Serial RS-232C | IP65/IP67 | F430 Smart Camera, 1.2 MP monochrome, Medium view, Fixed focus 102 mm, Red light, AutoVISION, Ethernet TCP/IP, EtherNet/IP, PROFINET, IP65/IP67 |
| | 1.2 MP | Monochrome | No | 102-102 mm | 7.7 mm | 70-70 mm | 40 fps | Global | Red LED | AutoVISION Sensor | 1280 pixels | 960 pixels | EtherNet/IP, Ethernet TCP/IP, PROFINET Slave, Serial RS-232C | IP65/IP67 | F430 Smart Camera, 1.2 MP monochrome, Medium view, Fixed focus 102 mm, Red light, AutoVISION Sensor, Ethernet TCP/IP, EtherNet/IP, PROFINET, IP65/IP67 |
| | 1.2 MP | Monochrome | No | 102-102 mm | 7.7 mm | 70-70 mm | 40 fps | Global | Red LED | AutoVISION, Visionscape | 1280 pixels | 960 pixels | EtherNet/IP, Ethernet TCP/IP, PROFINET Slave, Serial RS-232C | IP65/IP67 | F430 Smart Camera, 1.2 MP monochrome, Medium view, Fixed focus 102 mm, Red light, AutoVISION+Visionscape, Ethernet TCP/IP, EtherNet/IP, PROFINET, IP65/IP67 |
| | 1.2 MP | Monochrome | No | 102-102 mm | 7.7 mm | 70-70 mm | 40 fps | Global | White LED | AutoVISION | 1280 pixels | 960 pixels | EtherNet/IP, Ethernet TCP/IP, PROFINET Slave, Serial RS-232C | IP65/IP67 | F430 Smart Camera, 1.2 MP monochrome, Medium view, Fixed focus 102 mm, White light, AutoVISION, Ethernet TCP/IP, EtherNet/IP, PROFINET, IP65/IP67 |
| | 1.2 MP | Monochrome | No | 102-102 mm | 7.7 mm | 70-70 mm | 40 fps | Global | White LED | AutoVISION Sensor | 1280 pixels | 960 pixels | EtherNet/IP, Ethernet TCP/IP, PROFINET Slave, Serial RS-232C | IP65/IP67 | F430 Smart Camera, 1.2 MP monochrome, Medium view, Fixed focus 102 mm, White light, AutoVISION Sensor, Ethernet TCP/IP, EtherNet/IP, PROFINET, IP65/IP67 |
| | 1.2 MP | Monochrome | No | 102-102 mm | 7.7 mm | 70-70 mm | 40 fps | Global | White LED | AutoVISION, Visionscape | 1280 pixels | 960 pixels | EtherNet/IP, Ethernet TCP/IP, PROFINET Slave, Serial RS-232C | IP65/IP67 | F430 Smart Camera, 1.2 MP monochrome, Medium view, Fixed focus 102 mm, White light, AutoVISION+Visionscape, Ethernet TCP/IP, EtherNet/IP, PROFINET, IP65/IP67 |
| | 5.0 MP | Color | No | 102-102 mm | 7.7 mm | 67-67 mm | 5 fps | Rolling | Inner LEDs only | AutoVISION | 2592 pixels | 1944 pixels | EtherNet/IP, Ethernet TCP/IP, PROFINET Slave, Serial RS-232C | IP65/IP67 | F430 Smart Camera, 5 MP color, Medium view, Fixed focus 102 mm, No outer light, AutoVISION, Ethernet TCP/IP, EtherNet/IP, PROFINET, IP65/IP67 |
| | 5.0 MP | Color | No | 102-102 mm | 7.7 mm | 67-67 mm | 5 fps | Rolling | Inner LEDs only | AutoVISION Sensor | 2592 pixels | 1944 pixels | EtherNet/IP, Ethernet TCP/IP, PROFINET Slave, Serial RS-232C | IP65/IP67 | F430 Smart Camera, 5 MP color, Medium view, Fixed focus 102 mm, No outer light, AutoVISION Sensor, Ethernet TCP/IP, EtherNet/IP, PROFINET, IP65/IP67 |
| | 5.0 MP | Color | No | 102-102 mm | 7.7 mm | 67-67 mm | 5 fps | Rolling | Inner LEDs only | AutoVISION, Visionscape | 2592 pixels | 1944 pixels | EtherNet/IP, Ethernet TCP/IP, PROFINET Slave, Serial RS-232C | IP65/IP67 | F430 Smart Camera, 5 MP color, Medium view, Fixed focus 102 mm, No outer light, AutoVISION+Visionscape, Ethernet TCP/IP, EtherNet/IP, PROFINET, IP65/IP67 |
| | 5.0 MP | Color | No | 102-102 mm | 7.7 mm | 67-67 mm | 5 fps | Rolling | White LED | AutoVISION | 2592 pixels | 1944 pixels | EtherNet/IP, Ethernet TCP/IP, PROFINET Slave, Serial RS-232C | IP65/IP67 | F430 Smart Camera, 5 MP color, Medium view, Fixed focus 102 mm, White light, AutoVISION, Ethernet TCP/IP, EtherNet/IP, PROFINET, IP65/IP67 |
| | 5.0 MP | Color | No | 102-102 mm | 7.7 mm | 67-67 mm | 5 fps | Rolling | White LED | AutoVISION Sensor | 2592 pixels | 1944 pixels | EtherNet/IP, Ethernet TCP/IP, PROFINET Slave, Serial RS-232C | IP65/IP67 | F430 Smart Camera, 5 MP color, Medium view, Fixed focus 102 mm, White light, AutoVISION Sensor, Ethernet TCP/IP, EtherNet/IP, PROFINET, IP65/IP67 |
| | 5.0 MP | Color | No | 102-102 mm | 7.7 mm | 67-67 mm | 5 fps | Rolling | White LED | AutoVISION, Visionscape | 2592 pixels | 1944 pixels | EtherNet/IP, Ethernet TCP/IP, PROFINET Slave, Serial RS-232C | IP65/IP67 | F430 Smart Camera, 5 MP color, Medium view, Fixed focus 102 mm, White light, AutoVISION+Visionscape, Ethernet TCP/IP, EtherNet/IP, PROFINET, IP65/IP67 |
| | 0.3 MP | Monochrome | No | 102-102 mm | 5.2 mm | 95-95 mm | 52 fps | Global | Inner LEDs only | AutoVISION | 752 pixels | 480 pixels | EtherNet/IP, Ethernet TCP/IP, PROFINET Slave, Serial RS-232C | IP65/IP67 | F430 Smart Camera, 0.3 MP monochrome, Wide view, Fixed focus 102 mm, No outer light, AutoVISION, Ethernet TCP/IP, EtherNet/IP, PROFINET, IP65/IP67 |
| | 0.3 MP | Monochrome | No | 102-102 mm | 5.2 mm | 95-95 mm | 52 fps | Global | Inner LEDs only | AutoVISION Sensor | 752 pixels | 480 pixels | EtherNet/IP, Ethernet TCP/IP, PROFINET Slave, Serial RS-232C | IP65/IP67 | F430 Smart Camera, 0.3 MP monochrome, Wide view, Fixed focus 102 mm, No outer light, AutoVISION Sensor, Ethernet TCP/IP, EtherNet/IP, PROFINET, IP65/IP67 |
| | 0.3 MP | Monochrome | No | 102-102 mm | 5.2 mm | 95-95 mm | 52 fps | Global | Inner LEDs only | AutoVISION, Visionscape | 752 pixels | 480 pixels | EtherNet/IP, Ethernet TCP/IP, PROFINET Slave, Serial RS-232C | IP65/IP67 | F430 Smart Camera, 0.3 MP monochrome, Wide view, Fixed focus 102 mm, No outer light, AutoVISION+Visionscape, Ethernet TCP/IP, EtherNet/IP, PROFINET, IP65/IP67 |
| | 0.3 MP | Monochrome | No | 102-102 mm | 5.2 mm | 95-95 mm | 52 fps | Global | Red LED | AutoVISION | 752 pixels | 480 pixels | EtherNet/IP, Ethernet TCP/IP, PROFINET Slave, Serial RS-232C | IP65/IP67 | F430 Smart Camera, 0.3 MP monochrome, Wide view, Fixed focus 102 mm, Red light, AutoVISION, Ethernet TCP/IP, EtherNet/IP, PROFINET, IP65/IP67 |
| | 0.3 MP | Monochrome | No | 102-102 mm | 5.2 mm | 95-95 mm | 52 fps | Global | Red LED | AutoVISION Sensor | 752 pixels | 480 pixels | EtherNet/IP, Ethernet TCP/IP, PROFINET Slave, Serial RS-232C | IP65/IP67 | F430 Smart Camera, 0.3 MP monochrome, Wide view, Fixed focus 102 mm, Red light, AutoVISION Sensor, Ethernet TCP/IP, EtherNet/IP, PROFINET, IP65/IP67 |
| | 0.3 MP | Monochrome | No | 102-102 mm | 5.2 mm | 95-95 mm | 52 fps | Global | Red LED | AutoVISION, Visionscape | 752 pixels | 480 pixels | EtherNet/IP, Ethernet TCP/IP, PROFINET Slave, Serial RS-232C | IP65/IP67 | F430 Smart Camera, 0.3 MP monochrome, Wide view, Fixed focus 102 mm, Red light, AutoVISION+Visionscape, Ethernet TCP/IP, EtherNet/IP, PROFINET, IP65/IP67 |
| | 0.3 MP | Monochrome | No | 102-102 mm | 5.2 mm | 95-95 mm | 52 fps | Global | White LED | AutoVISION | 752 pixels | 480 pixels | EtherNet/IP, Ethernet TCP/IP, PROFINET Slave, Serial RS-232C | IP65/IP67 | F430 Smart Camera, 0.3 MP monochrome, Wide view, Fixed focus 102 mm, White light, AutoVISION, Ethernet TCP/IP, EtherNet/IP, PROFINET, IP65/IP67 |
| | 0.3 MP | Monochrome | No | 102-102 mm | 5.2 mm | 95-95 mm | 52 fps | Global | White LED | AutoVISION Sensor | 752 pixels | 480 pixels | EtherNet/IP, Ethernet TCP/IP, PROFINET Slave, Serial RS-232C | IP65/IP67 | F430 Smart Camera, 0.3 MP monochrome, Wide view, Fixed focus 102 mm, White light, AutoVISION Sensor, Ethernet TCP/IP, EtherNet/IP, PROFINET, IP65/IP67 |
| | 0.3 MP | Monochrome | No | 102-102 mm | 5.2 mm | 95-95 mm | 52 fps | Global | White LED | AutoVISION, Visionscape | 752 pixels | 480 pixels | EtherNet/IP, Ethernet TCP/IP, PROFINET Slave, Serial RS-232C | IP65/IP67 | F430 Smart Camera, 0.3 MP monochrome, Wide view, Fixed focus 102 mm, White light, AutoVISION+Visionscape, Ethernet TCP/IP, EtherNet/IP, PROFINET, IP65/IP67 |
| | 1.2 MP | Monochrome | No | 102-102 mm | 5.2 mm | 101-101 mm | 40 fps | Global | Inner LEDs only | AutoVISION | 1280 pixels | 960 pixels | EtherNet/IP, Ethernet TCP/IP, PROFINET Slave, Serial RS-232C | IP65/IP67 | F430 Smart Camera, 1.2 MP monochrome, Wide view, Fixed focus 102 mm, No outer light, AutoVISION, Ethernet TCP/IP, EtherNet/IP, PROFINET, IP65/IP67 |
| | 1.2 MP | Monochrome | No | 102-102 mm | 5.2 mm | 101-101 mm | 40 fps | Global | Inner LEDs only | AutoVISION Sensor | 1280 pixels | 960 pixels | EtherNet/IP, Ethernet TCP/IP, PROFINET Slave, Serial RS-232C | IP65/IP67 | F430 Smart Camera, 1.2 MP monochrome, Wide view, Fixed focus 102 mm, No outer light, AutoVISION Sensor, Ethernet TCP/IP, EtherNet/IP, PROFINET, IP65/IP67 |
| | 1.2 MP | Monochrome | No | 102-102 mm | 5.2 mm | 101-101 mm | 40 fps | Global | Inner LEDs only | AutoVISION, Visionscape | 1280 pixels | 960 pixels | EtherNet/IP, Ethernet TCP/IP, PROFINET Slave, Serial RS-232C | IP65/IP67 | F430 Smart Camera, 1.2 MP monochrome, Wide view, Fixed focus 102 mm, No outer light, AutoVISION+Visionscape, Ethernet TCP/IP, EtherNet/IP, PROFINET, IP65/IP67 |
| | 1.2 MP | Monochrome | No | 102-102 mm | 5.2 mm | 101-101 mm | 40 fps | Global | Red LED | AutoVISION | 1280 pixels | 960 pixels | EtherNet/IP, Ethernet TCP/IP, PROFINET Slave, Serial RS-232C | IP65/IP67 | F430 Smart Camera, 1.2 MP monochrome, Wide view, Fixed focus 102 mm, Red light, AutoVISION, Ethernet TCP/IP, EtherNet/IP, PROFINET, IP65/IP67 |
| | 1.2 MP | Monochrome | No | 102-102 mm | 5.2 mm | 101-101 mm | 40 fps | Global | Red LED | AutoVISION Sensor | 1280 pixels | 960 pixels | EtherNet/IP, Ethernet TCP/IP, PROFINET Slave, Serial RS-232C | IP65/IP67 | F430 Smart Camera, 1.2 MP monochrome, Wide view, Fixed focus 102 mm, Red light, AutoVISION Sensor, Ethernet TCP/IP, EtherNet/IP, PROFINET, IP65/IP67 |
| | 1.2 MP | Monochrome | No | 102-102 mm | 5.2 mm | 101-101 mm | 40 fps | Global | Red LED | AutoVISION, Visionscape | 1280 pixels | 960 pixels | EtherNet/IP, Ethernet TCP/IP, PROFINET Slave, Serial RS-232C | IP65/IP67 | F430 Smart Camera, 1.2 MP monochrome, Wide view, Fixed focus 102 mm, Red light, AutoVISION+Visionscape, Ethernet TCP/IP, EtherNet/IP, PROFINET, IP65/IP67 |
| | 1.2 MP | Monochrome | No | 102-102 mm | 5.2 mm | 101-101 mm | 40 fps | Global | White LED | AutoVISION | 1280 pixels | 960 pixels | EtherNet/IP, Ethernet TCP/IP, PROFINET Slave, Serial RS-232C | IP65/IP67 | F430 Smart Camera, 1.2 MP monochrome, Wide view, Fixed focus 102 mm, White light, AutoVISION, Ethernet TCP/IP, EtherNet/IP, PROFINET, IP65/IP67 |
| | 1.2 MP | Monochrome | No | 102-102 mm | 5.2 mm | 101-101 mm | 40 fps | Global | White LED | AutoVISION Sensor | 1280 pixels | 960 pixels | EtherNet/IP, Ethernet TCP/IP, PROFINET Slave, Serial RS-232C | IP65/IP67 | F430 Smart Camera, 1.2 MP monochrome, Wide view, Fixed focus 102 mm, White light, AutoVISION Sensor, Ethernet TCP/IP, EtherNet/IP, PROFINET, IP65/IP67 |
| | 1.2 MP | Monochrome | No | 102-102 mm | 5.2 mm | 101-101 mm | 40 fps | Global | White LED | AutoVISION, Visionscape | 1280 pixels | 960 pixels | EtherNet/IP, Ethernet TCP/IP, PROFINET Slave, Serial RS-232C | IP65/IP67 | F430 Smart Camera, 1.2 MP monochrome, Wide view, Fixed focus 102 mm, White light, AutoVISION+Visionscape, Ethernet TCP/IP, EtherNet/IP, PROFINET, IP65/IP67 |
| | 5.0 MP | Color | No | 102-102 mm | 5.2 mm | 96-96 mm | 5 fps | Rolling | Inner LEDs only | AutoVISION | 2592 pixels | 1944 pixels | EtherNet/IP, Ethernet TCP/IP, PROFINET Slave, Serial RS-232C | IP65/IP67 | F430 Smart Camera, 5 MP color, Wide view, Fixed focus 102 mm, No outer light, AutoVISION, Ethernet TCP/IP, EtherNet/IP, PROFINET, IP65/IP67 |
| | 5.0 MP | Color | No | 102-102 mm | 5.2 mm | 96-96 mm | 5 fps | Rolling | Inner LEDs only | AutoVISION Sensor | 2592 pixels | 1944 pixels | EtherNet/IP, Ethernet TCP/IP, PROFINET Slave, Serial RS-232C | IP65/IP67 | F430 Smart Camera, 5 MP color, Wide view, Fixed focus 102 mm, No outer light, AutoVISION Sensor, Ethernet TCP/IP, EtherNet/IP, PROFINET, IP65/IP67 |
| | 5.0 MP | Color | No | 102-102 mm | 5.2 mm | 96-96 mm | 5 fps | Rolling | Inner LEDs only | AutoVISION, Visionscape | 2592 pixels | 1944 pixels | EtherNet/IP, Ethernet TCP/IP, PROFINET Slave, Serial RS-232C | IP65/IP67 | F430 Smart Camera, 5 MP color, Wide view, Fixed focus 102 mm, No outer light, AutoVISION+Visionscape, Ethernet TCP/IP, EtherNet/IP, PROFINET, IP65/IP67 |
| | 5.0 MP | Color | No | 102-102 mm | 5.2 mm | 96-96 mm | 5 fps | Rolling | White LED | AutoVISION | 2592 pixels | 1944 pixels | EtherNet/IP, Ethernet TCP/IP, PROFINET Slave, Serial RS-232C | IP65/IP67 | F430 Smart Camera, 5 MP color, Wide view, Fixed focus 102 mm, White light, AutoVISION, Ethernet TCP/IP, EtherNet/IP, PROFINET, IP65/IP67 |
| | 5.0 MP | Color | No | 102-102 mm | 5.2 mm | 96-96 mm | 5 fps | Rolling | White LED | AutoVISION Sensor | 2592 pixels | 1944 pixels | EtherNet/IP, Ethernet TCP/IP, PROFINET Slave, Serial RS-232C | IP65/IP67 | F430 Smart Camera, 5 MP color, Wide view, Fixed focus 102 mm, White light, AutoVISION Sensor, Ethernet TCP/IP, EtherNet/IP, PROFINET, IP65/IP67 |
| | 5.0 MP | Color | No | 102-102 mm | 5.2 mm | 96-96 mm | 5 fps | Rolling | White LED | AutoVISION, Visionscape | 2592 pixels | 1944 pixels | EtherNet/IP, Ethernet TCP/IP, PROFINET Slave, Serial RS-232C | IP65/IP67 | F430 Smart Camera, 5 MP color, Wide view, Fixed focus 102 mm, White light, AutoVISION+Visionscape, Ethernet TCP/IP, EtherNet/IP, PROFINET, IP65/IP67 |
| | 0.3 MP | Monochrome | No | 190-190 mm | 7.7 mm | 119-119 mm | 52 fps | Global | Inner LEDs only | AutoVISION | 752 pixels | 480 pixels | EtherNet/IP, Ethernet TCP/IP, PROFINET Slave, Serial RS-232C | IP65/IP67 | F430 Smart Camera, 0.3 MP monochrome, Medium view, Fixed focus 190 mm, No outer light, AutoVISION, Ethernet TCP/IP, EtherNet/IP, PROFINET, IP65/IP67 |
| | 0.3 MP | Monochrome | No | 190-190 mm | 7.7 mm | 119-119 mm | 52 fps | Global | Inner LEDs only | AutoVISION Sensor | 752 pixels | 480 pixels | EtherNet/IP, Ethernet TCP/IP, PROFINET Slave, Serial RS-232C | IP65/IP67 | F430 Smart Camera, 0.3 MP monochrome, Medium view, Fixed focus 190 mm, No outer light, AutoVISION Sensor, Ethernet TCP/IP, EtherNet/IP, PROFINET, IP65/IP67 |
| | 0.3 MP | Monochrome | No | 190-190 mm | 7.7 mm | 119-119 mm | 52 fps | Global | Inner LEDs only | AutoVISION, Visionscape | 752 pixels | 480 pixels | EtherNet/IP, Ethernet TCP/IP, PROFINET Slave, Serial RS-232C | IP65/IP67 | F430 Smart Camera, 0.3 MP monochrome, Medium view, Fixed focus 190 mm, No outer light, AutoVISION+Visionscape, Ethernet TCP/IP, EtherNet/IP, PROFINET, IP65/IP67 |
| | 0.3 MP | Monochrome | No | 190-190 mm | 7.7 mm | 119-119 mm | 52 fps | Global | Red LED | AutoVISION | 752 pixels | 480 pixels | EtherNet/IP, Ethernet TCP/IP, PROFINET Slave, Serial RS-232C | IP65/IP67 | F430 Smart Camera, 0.3 MP monochrome, Medium view, Fixed focus 190 mm, Red light, AutoVISION, Ethernet TCP/IP, EtherNet/IP, PROFINET, IP65/IP67 |
| | 0.3 MP | Monochrome | No | 190-190 mm | 7.7 mm | 119-119 mm | 52 fps | Global | Red LED | AutoVISION Sensor | 752 pixels | 480 pixels | EtherNet/IP, Ethernet TCP/IP, PROFINET Slave, Serial RS-232C | IP65/IP67 | F430 Smart Camera, 0.3 MP monochrome, Medium view, Fixed focus 190 mm, Red light, AutoVISION Sensor, Ethernet TCP/IP, EtherNet/IP, PROFINET, IP65/IP67 |
| | 0.3 MP | Monochrome | No | 190-190 mm | 7.7 mm | 119-119 mm | 52 fps | Global | Red LED | AutoVISION, Visionscape | 752 pixels | 480 pixels | EtherNet/IP, Ethernet TCP/IP, PROFINET Slave, Serial RS-232C | IP65/IP67 | F430 Smart Camera, 0.3 MP monochrome, Medium view, Fixed focus 190 mm, Red light, AutoVISION+Visionscape, Ethernet TCP/IP, EtherNet/IP, PROFINET, IP65/IP67 |
| | 0.3 MP | Monochrome | No | 190-190 mm | 7.7 mm | 119-119 mm | 52 fps | Global | White LED | AutoVISION | 752 pixels | 480 pixels | EtherNet/IP, Ethernet TCP/IP, PROFINET Slave, Serial RS-232C | IP65/IP67 | F430 Smart Camera, 0.3 MP monochrome, Medium view, Fixed focus 190 mm, White light, AutoVISION, Ethernet TCP/IP, EtherNet/IP, PROFINET, IP65/IP67 |
| | 0.3 MP | Monochrome | No | 190-190 mm | 7.7 mm | 119-119 mm | 52 fps | Global | White LED | AutoVISION Sensor | 752 pixels | 480 pixels | EtherNet/IP, Ethernet TCP/IP, PROFINET Slave, Serial RS-232C | IP65/IP67 | F430 Smart Camera, 0.3 MP monochrome, Medium view, Fixed focus 190 mm, White light, AutoVISION Sensor, Ethernet TCP/IP, EtherNet/IP, PROFINET, IP65/IP67 |
| | 0.3 MP | Monochrome | No | 190-190 mm | 7.7 mm | 119-119 mm | 52 fps | Global | White LED | AutoVISION, Visionscape | 752 pixels | 480 pixels | EtherNet/IP, Ethernet TCP/IP, PROFINET Slave, Serial RS-232C | IP65/IP67 | F430 Smart Camera, 0.3 MP monochrome, Medium view, Fixed focus 190 mm, White light, AutoVISION+Visionscape, Ethernet TCP/IP, EtherNet/IP, PROFINET, IP65/IP67 |
| | 1.2 MP | Monochrome | No | 190-190 mm | 7.7 mm | 126-126 mm | 40 fps | Global | Inner LEDs only | AutoVISION | 1280 pixels | 960 pixels | EtherNet/IP, Ethernet TCP/IP, PROFINET Slave, Serial RS-232C | IP65/IP67 | F430 Smart Camera, 1.2 MP monochrome, Medium view, Fixed focus 190 mm, No outer light, AutoVISION, Ethernet TCP/IP, EtherNet/IP, PROFINET, IP65/IP67 |
| | 1.2 MP | Monochrome | No | 190-190 mm | 7.7 mm | 126-126 mm | 40 fps | Global | Inner LEDs only | AutoVISION Sensor | 1280 pixels | 960 pixels | EtherNet/IP, Ethernet TCP/IP, PROFINET Slave, Serial RS-232C | IP65/IP67 | F430 Smart Camera, 1.2 MP monochrome, Medium view, Fixed focus 190 mm, No outer light, AutoVISION Sensor, Ethernet TCP/IP, EtherNet/IP, PROFINET, IP65/IP67 |
| | 1.2 MP | Monochrome | No | 190-190 mm | 7.7 mm | 126-126 mm | 40 fps | Global | Inner LEDs only | AutoVISION, Visionscape | 1280 pixels | 960 pixels | EtherNet/IP, Ethernet TCP/IP, PROFINET Slave, Serial RS-232C | IP65/IP67 | F430 Smart Camera, 1.2 MP monochrome, Medium view, Fixed focus 190 mm, No outer light, AutoVISION+Visionscape, Ethernet TCP/IP, EtherNet/IP, PROFINET, IP65/IP67 |
| | 1.2 MP | Monochrome | No | 190-190 mm | 7.7 mm | 126-126 mm | 40 fps | Global | Red LED | AutoVISION | 1280 pixels | 960 pixels | EtherNet/IP, Ethernet TCP/IP, PROFINET Slave, Serial RS-232C | IP65/IP67 | F430 Smart Camera, 1.2 MP monochrome, Medium view, Fixed focus 190 mm, Red light, AutoVISION, Ethernet TCP/IP, EtherNet/IP, PROFINET, IP65/IP67 |
| | 1.2 MP | Monochrome | No | 190-190 mm | 7.7 mm | 126-126 mm | 40 fps | Global | Red LED | AutoVISION Sensor | 1280 pixels | 960 pixels | EtherNet/IP, Ethernet TCP/IP, PROFINET Slave, Serial RS-232C | IP65/IP67 | F430 Smart Camera, 1.2 MP monochrome, Medium view, Fixed focus 190 mm, Red light, AutoVISION Sensor, Ethernet TCP/IP, EtherNet/IP, PROFINET, IP65/IP67 |
| | 1.2 MP | Monochrome | No | 190-190 mm | 7.7 mm | 126-126 mm | 40 fps | Global | Red LED | AutoVISION, Visionscape | 1280 pixels | 960 pixels | EtherNet/IP, Ethernet TCP/IP, PROFINET Slave, Serial RS-232C | IP65/IP67 | F430 Smart Camera, 1.2 MP monochrome, Medium view, Fixed focus 190 mm, Red light, AutoVISION+Visionscape, Ethernet TCP/IP, EtherNet/IP, PROFINET, IP65/IP67 |
| | 1.2 MP | Monochrome | No | 190-190 mm | 7.7 mm | 126-126 mm | 40 fps | Global | White LED | AutoVISION | 1280 pixels | 960 pixels | EtherNet/IP, Ethernet TCP/IP, PROFINET Slave, Serial RS-232C | IP65/IP67 | F430 Smart Camera, 1.2 MP monochrome, Medium view, Fixed focus 190 mm, White light, AutoVISION, Ethernet TCP/IP, EtherNet/IP, PROFINET, IP65/IP67 |
| | 1.2 MP | Monochrome | No | 190-190 mm | 7.7 mm | 126-126 mm | 40 fps | Global | White LED | AutoVISION Sensor | 1280 pixels | 960 pixels | EtherNet/IP, Ethernet TCP/IP, PROFINET Slave, Serial RS-232C | IP65/IP67 | F430 Smart Camera, 1.2 MP monochrome, Medium view, Fixed focus 190 mm, White light, AutoVISION Sensor, Ethernet TCP/IP, EtherNet/IP, PROFINET, IP65/IP67 |
| | 1.2 MP | Monochrome | No | 190-190 mm | 7.7 mm | 126-126 mm | 40 fps | Global | White LED | AutoVISION, Visionscape | 1280 pixels | 960 pixels | EtherNet/IP, Ethernet TCP/IP, PROFINET Slave, Serial RS-232C | IP65/IP67 | F430 Smart Camera, 1.2 MP monochrome, Medium view, Fixed focus 190 mm, White light, AutoVISION+Visionscape, Ethernet TCP/IP, EtherNet/IP, PROFINET, IP65/IP67 |
| | 5.0 MP | Color | No | 190-190 mm | 7.7 mm | 121-121 mm | 5 fps | Rolling | Inner LEDs only | AutoVISION | 2592 pixels | 1944 pixels | EtherNet/IP, Ethernet TCP/IP, PROFINET Slave, Serial RS-232C | IP65/IP67 | F430 Smart Camera, 5 MP color, Medium view, Fixed focus 190 mm, No outer light, AutoVISION, Ethernet TCP/IP, EtherNet/IP, PROFINET, IP65/IP67 |
| | 5.0 MP | Color | No | 190-190 mm | 7.7 mm | 121-121 mm | 5 fps | Rolling | Inner LEDs only | AutoVISION Sensor | 2592 pixels | 1944 pixels | EtherNet/IP, Ethernet TCP/IP, PROFINET Slave, Serial RS-232C | IP65/IP67 | F430 Smart Camera, 5 MP color, Medium view, Fixed focus 190 mm, No outer light, AutoVISION Sensor, Ethernet TCP/IP, EtherNet/IP, PROFINET, IP65/IP67 |
| | 5.0 MP | Color | No | 190-190 mm | 7.7 mm | 121-121 mm | 5 fps | Rolling | Inner LEDs only | AutoVISION, Visionscape | 2592 pixels | 1944 pixels | EtherNet/IP, Ethernet TCP/IP, PROFINET Slave, Serial RS-232C | IP65/IP67 | F430 Smart Camera, 5 MP color, Medium view, Fixed focus 190 mm, No outer light, AutoVISION+Visionscape, Ethernet TCP/IP, EtherNet/IP, PROFINET, IP65/IP67 |
| | 5.0 MP | Color | No | 190-190 mm | 7.7 mm | 121-121 mm | 5 fps | Rolling | White LED | AutoVISION | 2592 pixels | 1944 pixels | EtherNet/IP, Ethernet TCP/IP, PROFINET Slave, Serial RS-232C | IP65/IP67 | F430 Smart Camera, 5 MP color, Medium view, Fixed focus 190 mm, White light, AutoVISION, Ethernet TCP/IP, EtherNet/IP, PROFINET, IP65/IP67 |
| | 5.0 MP | Color | No | 190-190 mm | 7.7 mm | 121-121 mm | 5 fps | Rolling | White LED | AutoVISION Sensor | 2592 pixels | 1944 pixels | EtherNet/IP, Ethernet TCP/IP, PROFINET Slave, Serial RS-232C | IP65/IP67 | F430 Smart Camera, 5 MP color, Medium view, Fixed focus 190 mm, White light, AutoVISION Sensor, Ethernet TCP/IP, EtherNet/IP, PROFINET, IP65/IP67 |
| | 5.0 MP | Color | No | 190-190 mm | 7.7 mm | 121-121 mm | 5 fps | Rolling | White LED | AutoVISION, Visionscape | 2592 pixels | 1944 pixels | EtherNet/IP, Ethernet TCP/IP, PROFINET Slave, Serial RS-232C | IP65/IP67 | F430 Smart Camera, 5 MP color, Medium view, Fixed focus 190 mm, White light, AutoVISION+Visionscape, Ethernet TCP/IP, EtherNet/IP, PROFINET, IP65/IP67 |
| | 0.3 MP | Monochrome | No | 190-190 mm | 5.2 mm | 171-171 mm | 52 fps | Global | Inner LEDs only | AutoVISION | 752 pixels | 480 pixels | EtherNet/IP, Ethernet TCP/IP, PROFINET Slave, Serial RS-232C | IP65/IP67 | F430 Smart Camera, 0.3 MP monochrome, Wide view, Fixed focus 190 mm, No outer light, AutoVISION, Ethernet TCP/IP, EtherNet/IP, PROFINET, IP65/IP67 |
| | 0.3 MP | Monochrome | No | 190-190 mm | 5.2 mm | 171-171 mm | 52 fps | Global | Inner LEDs only | AutoVISION Sensor | 752 pixels | 480 pixels | EtherNet/IP, Ethernet TCP/IP, PROFINET Slave, Serial RS-232C | IP65/IP67 | F430 Smart Camera, 0.3 MP monochrome, Wide view, Fixed focus 190 mm, No outer light, AutoVISION Sensor, Ethernet TCP/IP, EtherNet/IP, PROFINET, IP65/IP67 |
| | 0.3 MP | Monochrome | No | 190-190 mm | 5.2 mm | 171-171 mm | 52 fps | Global | Inner LEDs only | AutoVISION, Visionscape | 752 pixels | 480 pixels | EtherNet/IP, Ethernet TCP/IP, PROFINET Slave, Serial RS-232C | IP65/IP67 | F430 Smart Camera, 0.3 MP monochrome, Wide view, Fixed focus 190 mm, No outer light, AutoVISION+Visionscape, Ethernet TCP/IP, EtherNet/IP, PROFINET, IP65/IP67 |
| | 0.3 MP | Monochrome | No | 190-190 mm | 5.2 mm | 171-171 mm | 52 fps | Global | Red LED | AutoVISION | 752 pixels | 480 pixels | EtherNet/IP, Ethernet TCP/IP, PROFINET Slave, Serial RS-232C | IP65/IP67 | F430 Smart Camera, 0.3 MP monochrome, Wide view, Fixed focus 190 mm, Red light, AutoVISION, Ethernet TCP/IP, EtherNet/IP, PROFINET, IP65/IP67 |
| | 0.3 MP | Monochrome | No | 190-190 mm | 5.2 mm | 171-171 mm | 52 fps | Global | Red LED | AutoVISION Sensor | 752 pixels | 480 pixels | EtherNet/IP, Ethernet TCP/IP, PROFINET Slave, Serial RS-232C | IP65/IP67 | F430 Smart Camera, 0.3 MP monochrome, Wide view, Fixed focus 190 mm, Red light, AutoVISION Sensor, Ethernet TCP/IP, EtherNet/IP, PROFINET, IP65/IP67 |
| | 0.3 MP | Monochrome | No | 190-190 mm | 5.2 mm | 171-171 mm | 52 fps | Global | Red LED | AutoVISION, Visionscape | 752 pixels | 480 pixels | EtherNet/IP, Ethernet TCP/IP, PROFINET Slave, Serial RS-232C | IP65/IP67 | F430 Smart Camera, 0.3 MP monochrome, Wide view, Fixed focus 190 mm, Red light, AutoVISION+Visionscape, Ethernet TCP/IP, EtherNet/IP, PROFINET, IP65/IP67 |
| | 0.3 MP | Monochrome | No | 190-190 mm | 5.2 mm | 171-171 mm | 52 fps | Global | White LED | AutoVISION | 752 pixels | 480 pixels | EtherNet/IP, Ethernet TCP/IP, PROFINET Slave, Serial RS-232C | IP65/IP67 | F430 Smart Camera, 0.3 MP monochrome, Wide view, Fixed focus 190 mm, White light, AutoVISION, Ethernet TCP/IP, EtherNet/IP, PROFINET, IP65/IP67 |
| | 0.3 MP | Monochrome | No | 190-190 mm | 5.2 mm | 171-171 mm | 52 fps | Global | White LED | AutoVISION Sensor | 752 pixels | 480 pixels | EtherNet/IP, Ethernet TCP/IP, PROFINET Slave, Serial RS-232C | IP65/IP67 | F430 Smart Camera, 0.3 MP monochrome, Wide view, Fixed focus 190 mm, White light, AutoVISION Sensor, Ethernet TCP/IP, EtherNet/IP, PROFINET, IP65/IP67 |
| | 0.3 MP | Monochrome | No | 190-190 mm | 5.2 mm | 171-171 mm | 52 fps | Global | White LED | AutoVISION, Visionscape | 752 pixels | 480 pixels | EtherNet/IP, Ethernet TCP/IP, PROFINET Slave, Serial RS-232C | IP65/IP67 | F430 Smart Camera, 0.3 MP monochrome, Wide view, Fixed focus 190 mm, White light, AutoVISION+Visionscape, Ethernet TCP/IP, EtherNet/IP, PROFINET, IP65/IP67 |
| | 1.2 MP | Monochrome | No | 190-190 mm | 5.2 mm | 182-182 mm | 40 fps | Global | Inner LEDs only | AutoVISION | 1280 pixels | 960 pixels | EtherNet/IP, Ethernet TCP/IP, PROFINET Slave, Serial RS-232C | IP65/IP67 | F430 Smart Camera, 1.2 MP monochrome, Wide view, Fixed focus 190 mm, No outer light, AutoVISION, Ethernet TCP/IP, EtherNet/IP, PROFINET, IP65/IP67 |
| | 1.2 MP | Monochrome | No | 190-190 mm | 5.2 mm | 182-182 mm | 40 fps | Global | Inner LEDs only | AutoVISION Sensor | 1280 pixels | 960 pixels | EtherNet/IP, Ethernet TCP/IP, PROFINET Slave, Serial RS-232C | IP65/IP67 | F430 Smart Camera, 1.2 MP monochrome, Wide view, Fixed focus 190 mm, No outer light, AutoVISION Sensor, Ethernet TCP/IP, EtherNet/IP, PROFINET, IP65/IP67 |
| | 1.2 MP | Monochrome | No | 190-190 mm | 5.2 mm | 182-182 mm | 40 fps | Global | Inner LEDs only | AutoVISION, Visionscape | 1280 pixels | 960 pixels | EtherNet/IP, Ethernet TCP/IP, PROFINET Slave, Serial RS-232C | IP65/IP67 | F430 Smart Camera, 1.2 MP monochrome, Wide view, Fixed focus 190 mm, No outer light, AutoVISION+Visionscape, Ethernet TCP/IP, EtherNet/IP, PROFINET, IP65/IP67 |
| | 1.2 MP | Monochrome | No | 190-190 mm | 5.2 mm | 182-182 mm | 40 fps | Global | Red LED | AutoVISION | 1280 pixels | 960 pixels | EtherNet/IP, Ethernet TCP/IP, PROFINET Slave, Serial RS-232C | IP65/IP67 | F430 Smart Camera, 1.2 MP monochrome, Wide view, Fixed focus 190 mm, Red light, AutoVISION, Ethernet TCP/IP, EtherNet/IP, PROFINET, IP65/IP67 |
| | 1.2 MP | Monochrome | No | 190-190 mm | 5.2 mm | 182-182 mm | 40 fps | Global | Red LED | AutoVISION Sensor | 1280 pixels | 960 pixels | EtherNet/IP, Ethernet TCP/IP, PROFINET Slave, Serial RS-232C | IP65/IP67 | F430 Smart Camera, 1.2 MP monochrome, Wide view, Fixed focus 190 mm, Red light, AutoVISION Sensor, Ethernet TCP/IP, EtherNet/IP, PROFINET, IP65/IP67 |
| | 1.2 MP | Monochrome | No | 190-190 mm | 5.2 mm | 182-182 mm | 40 fps | Global | Red LED | AutoVISION, Visionscape | 1280 pixels | 960 pixels | EtherNet/IP, Ethernet TCP/IP, PROFINET Slave, Serial RS-232C | IP65/IP67 | F430 Smart Camera, 1.2 MP monochrome, Wide view, Fixed focus 190 mm, Red light, AutoVISION+Visionscape, Ethernet TCP/IP, EtherNet/IP, PROFINET, IP65/IP67 |
| | 1.2 MP | Monochrome | No | 190-190 mm | 5.2 mm | 182-182 mm | 40 fps | Global | White LED | AutoVISION | 1280 pixels | 960 pixels | EtherNet/IP, Ethernet TCP/IP, PROFINET Slave, Serial RS-232C | IP65/IP67 | F430 Smart Camera, 1.2 MP monochrome, Wide view, Fixed focus 190 mm, White light, AutoVISION, Ethernet TCP/IP, EtherNet/IP, PROFINET, IP65/IP67 |
| | 1.2 MP | Monochrome | No | 190-190 mm | 5.2 mm | 182-182 mm | 40 fps | Global | White LED | AutoVISION Sensor | 1280 pixels | 960 pixels | EtherNet/IP, Ethernet TCP/IP, PROFINET Slave, Serial RS-232C | IP65/IP67 | F430 Smart Camera, 1.2 MP monochrome, Wide view, Fixed focus 190 mm, White light, AutoVISION Sensor, Ethernet TCP/IP, EtherNet/IP, PROFINET, IP65/IP67 |
| | 1.2 MP | Monochrome | No | 190-190 mm | 5.2 mm | 182-182 mm | 40 fps | Global | White LED | AutoVISION, Visionscape | 1280 pixels | 960 pixels | EtherNet/IP, Ethernet TCP/IP, PROFINET Slave, Serial RS-232C | IP65/IP67 | F430 Smart Camera, 1.2 MP monochrome, Wide view, Fixed focus 190 mm, White light, AutoVISION+Visionscape, Ethernet TCP/IP, EtherNet/IP, PROFINET, IP65/IP67 |
| | 5.0 MP | Color | No | 190-190 mm | 5.2 mm | 174-174 mm | 5 fps | Rolling | Inner LEDs only | AutoVISION | 2592 pixels | 1944 pixels | EtherNet/IP, Ethernet TCP/IP, PROFINET Slave, Serial RS-232C | IP65/IP67 | F430 Smart Camera, 5 MP color, Wide view, Fixed focus 190 mm, No outer light, AutoVISION, Ethernet TCP/IP, EtherNet/IP, PROFINET, IP65/IP67 |
| | 5.0 MP | Color | No | 190-190 mm | 5.2 mm | 174-174 mm | 5 fps | Rolling | Inner LEDs only | AutoVISION Sensor | 2592 pixels | 1944 pixels | EtherNet/IP, Ethernet TCP/IP, PROFINET Slave, Serial RS-232C | IP65/IP67 | F430 Smart Camera, 5 MP color, Wide view, Fixed focus 190 mm, No outer light, AutoVISION Sensor, Ethernet TCP/IP, EtherNet/IP, PROFINET, IP65/IP67 |
| | 5.0 MP | Color | No | 190-190 mm | 5.2 mm | 174-174 mm | 5 fps | Rolling | Inner LEDs only | AutoVISION, Visionscape | 2592 pixels | 1944 pixels | EtherNet/IP, Ethernet TCP/IP, PROFINET Slave, Serial RS-232C | IP65/IP67 | F430 Smart Camera, 5 MP color, Wide view, Fixed focus 190 mm, No outer light, AutoVISION+Visionscape, Ethernet TCP/IP, EtherNet/IP, PROFINET, IP65/IP67 |
| | 5.0 MP | Color | No | 190-190 mm | 5.2 mm | 174-174 mm | 5 fps | Rolling | White LED | AutoVISION | 2592 pixels | 1944 pixels | EtherNet/IP, Ethernet TCP/IP, PROFINET Slave, Serial RS-232C | IP65/IP67 | F430 Smart Camera, 5 MP color, Wide view, Fixed focus 190 mm, White light, AutoVISION, Ethernet TCP/IP, EtherNet/IP, PROFINET, IP65/IP67 |
| | 5.0 MP | Color | No | 190-190 mm | 5.2 mm | 174-174 mm | 5 fps | Rolling | White LED | AutoVISION Sensor | 2592 pixels | 1944 pixels | EtherNet/IP, Ethernet TCP/IP, PROFINET Slave, Serial RS-232C | IP65/IP67 | F430 Smart Camera, 5 MP color, Wide view, Fixed focus 190 mm, White light, AutoVISION Sensor, Ethernet TCP/IP, EtherNet/IP, PROFINET, IP65/IP67 |
| | 5.0 MP | Color | No | 190-190 mm | 5.2 mm | 174-174 mm | 5 fps | Rolling | White LED | AutoVISION, Visionscape | 2592 pixels | 1944 pixels | EtherNet/IP, Ethernet TCP/IP, PROFINET Slave, Serial RS-232C | IP65/IP67 | F430 Smart Camera, 5 MP color, Wide view, Fixed focus 190 mm, White light, AutoVISION+Visionscape, Ethernet TCP/IP, EtherNet/IP, PROFINET, IP65/IP67 |
| | 0.3 MP | Monochrome | No | 300-300 mm | 7.7 mm | 185-185 mm | 52 fps | Global | Inner LEDs only | AutoVISION | 752 pixels | 480 pixels | EtherNet/IP, Ethernet TCP/IP, PROFINET Slave, Serial RS-232C | IP65/IP67 | F430 Smart Camera, 0.3 MP monochrome, Medium view, Fixed focus 300 mm, No outer light, AutoVISION, Ethernet TCP/IP, EtherNet/IP, PROFINET, IP65/IP67 |
| | 0.3 MP | Monochrome | No | 300-300 mm | 7.7 mm | 185-185 mm | 52 fps | Global | Inner LEDs only | AutoVISION Sensor | 752 pixels | 480 pixels | EtherNet/IP, Ethernet TCP/IP, PROFINET Slave, Serial RS-232C | IP65/IP67 | F430 Smart Camera, 0.3 MP monochrome, Medium view, Fixed focus 300 mm, No outer light, AutoVISION Sensor, Ethernet TCP/IP, EtherNet/IP, PROFINET, IP65/IP67 |
| | 0.3 MP | Monochrome | No | 300-300 mm | 7.7 mm | 185-185 mm | 52 fps | Global | Inner LEDs only | AutoVISION, Visionscape | 752 pixels | 480 pixels | EtherNet/IP, Ethernet TCP/IP, PROFINET Slave, Serial RS-232C | IP65/IP67 | F430 Smart Camera, 0.3 MP monochrome, Medium view, Fixed focus 300 mm, No outer light, AutoVISION+Visionscape, Ethernet TCP/IP, EtherNet/IP, PROFINET, IP65/IP67 |
| | 0.3 MP | Monochrome | No | 300-300 mm | 7.7 mm | 185-185 mm | 52 fps | Global | Red LED | AutoVISION | 752 pixels | 480 pixels | EtherNet/IP, Ethernet TCP/IP, PROFINET Slave, Serial RS-232C | IP65/IP67 | F430 Smart Camera, 0.3 MP monochrome, Medium view, Fixed focus 300 mm, Red light, AutoVISION, Ethernet TCP/IP, EtherNet/IP, PROFINET, IP65/IP67 |
| | 0.3 MP | Monochrome | No | 300-300 mm | 7.7 mm | 185-185 mm | 52 fps | Global | Red LED | AutoVISION Sensor | 752 pixels | 480 pixels | EtherNet/IP, Ethernet TCP/IP, PROFINET Slave, Serial RS-232C | IP65/IP67 | F430 Smart Camera, 0.3 MP monochrome, Medium view, Fixed focus 300 mm, Red light, AutoVISION Sensor, Ethernet TCP/IP, EtherNet/IP, PROFINET, IP65/IP67 |
| | 0.3 MP | Monochrome | No | 300-300 mm | 7.7 mm | 185-185 mm | 52 fps | Global | Red LED | AutoVISION, Visionscape | 752 pixels | 480 pixels | EtherNet/IP, Ethernet TCP/IP, PROFINET Slave, Serial RS-232C | IP65/IP67 | F430 Smart Camera, 0.3 MP monochrome, Medium view, Fixed focus 300 mm, Red light, AutoVISION+Visionscape, Ethernet TCP/IP, EtherNet/IP, PROFINET, IP65/IP67 |
| | 0.3 MP | Monochrome | No | 300-300 mm | 7.7 mm | 185-185 mm | 52 fps | Global | White LED | AutoVISION | 752 pixels | 480 pixels | EtherNet/IP, Ethernet TCP/IP, PROFINET Slave, Serial RS-232C | IP65/IP67 | F430 Smart Camera, 0.3 MP monochrome, Medium view, Fixed focus 300 mm, White light, AutoVISION, Ethernet TCP/IP, EtherNet/IP, PROFINET, IP65/IP67 |
| | 0.3 MP | Monochrome | No | 300-300 mm | 7.7 mm | 185-185 mm | 52 fps | Global | White LED | AutoVISION Sensor | 752 pixels | 480 pixels | EtherNet/IP, Ethernet TCP/IP, PROFINET Slave, Serial RS-232C | IP65/IP67 | F430 Smart Camera, 0.3 MP monochrome, Medium view, Fixed focus 300 mm, White light, AutoVISION Sensor, Ethernet TCP/IP, EtherNet/IP, PROFINET, IP65/IP67 |
| | 0.3 MP | Monochrome | No | 300-300 mm | 7.7 mm | 185-185 mm | 52 fps | Global | White LED | AutoVISION, Visionscape | 752 pixels | 480 pixels | EtherNet/IP, Ethernet TCP/IP, PROFINET Slave, Serial RS-232C | IP65/IP67 | F430 Smart Camera, 0.3 MP monochrome, Medium view, Fixed focus 300 mm, White light, AutoVISION+Visionscape, Ethernet TCP/IP, EtherNet/IP, PROFINET, IP65/IP67 |
| | 1.2 MP | Monochrome | No | 300-300 mm | 7.7 mm | 196-196 mm | 40 fps | Global | Inner LEDs only | AutoVISION | 1280 pixels | 960 pixels | EtherNet/IP, Ethernet TCP/IP, PROFINET Slave, Serial RS-232C | IP65/IP67 | F430 Smart Camera, 1.2 MP monochrome, Medium view, Fixed focus 300 mm, No outer light, AutoVISION, Ethernet TCP/IP, EtherNet/IP, PROFINET, IP65/IP67 |
| | 1.2 MP | Monochrome | No | 300-300 mm | 7.7 mm | 196-196 mm | 40 fps | Global | Inner LEDs only | AutoVISION Sensor | 1280 pixels | 960 pixels | EtherNet/IP, Ethernet TCP/IP, PROFINET Slave, Serial RS-232C | IP65/IP67 | F430 Smart Camera, 1.2 MP monochrome, Medium view, Fixed focus 300 mm, No outer light, AutoVISION Sensor, Ethernet TCP/IP, EtherNet/IP, PROFINET, IP65/IP67 |
| | 1.2 MP | Monochrome | No | 300-300 mm | 7.7 mm | 196-196 mm | 40 fps | Global | Inner LEDs only | AutoVISION, Visionscape | 1280 pixels | 960 pixels | EtherNet/IP, Ethernet TCP/IP, PROFINET Slave, Serial RS-232C | IP65/IP67 | F430 Smart Camera, 1.2 MP monochrome, Medium view, Fixed focus 300 mm, No outer light, AutoVISION+Visionscape, Ethernet TCP/IP, EtherNet/IP, PROFINET, IP65/IP67 |
| | 1.2 MP | Monochrome | No | 300-300 mm | 7.7 mm | 196-196 mm | 40 fps | Global | Red LED | AutoVISION | 1280 pixels | 960 pixels | EtherNet/IP, Ethernet TCP/IP, PROFINET Slave, Serial RS-232C | IP65/IP67 | F430 Smart Camera, 1.2 MP monochrome, Medium view, Fixed focus 300 mm, Red light, AutoVISION, Ethernet TCP/IP, EtherNet/IP, PROFINET, IP65/IP67 |
| | 1.2 MP | Monochrome | No | 300-300 mm | 7.7 mm | 196-196 mm | 40 fps | Global | Red LED | AutoVISION Sensor | 1280 pixels | 960 pixels | EtherNet/IP, Ethernet TCP/IP, PROFINET Slave, Serial RS-232C | IP65/IP67 | F430 Smart Camera, 1.2 MP monochrome, Medium view, Fixed focus 300 mm, Red light, AutoVISION Sensor, Ethernet TCP/IP, EtherNet/IP, PROFINET, IP65/IP67 |
| | 1.2 MP | Monochrome | No | 300-300 mm | 7.7 mm | 196-196 mm | 40 fps | Global | Red LED | AutoVISION, Visionscape | 1280 pixels | 960 pixels | EtherNet/IP, Ethernet TCP/IP, PROFINET Slave, Serial RS-232C | IP65/IP67 | F430 Smart Camera, 1.2 MP monochrome, Medium view, Fixed focus 300 mm, Red light, AutoVISION+Visionscape, Ethernet TCP/IP, EtherNet/IP, PROFINET, IP65/IP67 |
| | 1.2 MP | Monochrome | No | 300-300 mm | 7.7 mm | 196-196 mm | 40 fps | Global | White LED | AutoVISION | 1280 pixels | 960 pixels | EtherNet/IP, Ethernet TCP/IP, PROFINET Slave, Serial RS-232C | IP65/IP67 | F430 Smart Camera, 1.2 MP monochrome, Medium view, Fixed focus 300 mm, White light, AutoVISION, Ethernet TCP/IP, EtherNet/IP, PROFINET, IP65/IP67 |
| | 1.2 MP | Monochrome | No | 300-300 mm | 7.7 mm | 196-196 mm | 40 fps | Global | White LED | AutoVISION Sensor | 1280 pixels | 960 pixels | EtherNet/IP, Ethernet TCP/IP, PROFINET Slave, Serial RS-232C | IP65/IP67 | F430 Smart Camera, 1.2 MP monochrome, Medium view, Fixed focus 300 mm, White light, AutoVISION Sensor, Ethernet TCP/IP, EtherNet/IP, PROFINET, IP65/IP67 |
| | 1.2 MP | Monochrome | No | 300-300 mm | 7.7 mm | 196-196 mm | 40 fps | Global | White LED | AutoVISION, Visionscape | 1280 pixels | 960 pixels | EtherNet/IP, Ethernet TCP/IP, PROFINET Slave, Serial RS-232C | IP65/IP67 | F430 Smart Camera, 1.2 MP monochrome, Medium view, Fixed focus 300 mm, White light, AutoVISION+Visionscape, Ethernet TCP/IP, EtherNet/IP, PROFINET, IP65/IP67 |
| | 5.0 MP | Color | No | 300-300 mm | 7.7 mm | 188-188 mm | 5 fps | Rolling | Inner LEDs only | AutoVISION | 2592 pixels | 1944 pixels | EtherNet/IP, Ethernet TCP/IP, PROFINET Slave, Serial RS-232C | IP65/IP67 | F430 Smart Camera, 5 MP color, Medium view, Fixed focus 300 mm, No outer light, AutoVISION, Ethernet TCP/IP, EtherNet/IP, PROFINET, IP65/IP67 |
| | 5.0 MP | Color | No | 300-300 mm | 7.7 mm | 188-188 mm | 5 fps | Rolling | Inner LEDs only | AutoVISION Sensor | 2592 pixels | 1944 pixels | EtherNet/IP, Ethernet TCP/IP, PROFINET Slave, Serial RS-232C | IP65/IP67 | F430 Smart Camera, 5 MP color, Medium view, Fixed focus 300 mm, No outer light, AutoVISION Sensor, Ethernet TCP/IP, EtherNet/IP, PROFINET, IP65/IP67 |
| | 5.0 MP | Color | No | 300-300 mm | 7.7 mm | 188-188 mm | 5 fps | Rolling | Inner LEDs only | AutoVISION, Visionscape | 2592 pixels | 1944 pixels | EtherNet/IP, Ethernet TCP/IP, PROFINET Slave, Serial RS-232C | IP65/IP67 | F430 Smart Camera, 5 MP color, Medium view, Fixed focus 300 mm, No outer light, AutoVISION+Visionscape, Ethernet TCP/IP, EtherNet/IP, PROFINET, IP65/IP67 |
| | 5.0 MP | Color | No | 300-300 mm | 7.7 mm | 188-188 mm | 5 fps | Rolling | White LED | AutoVISION | 2592 pixels | 1944 pixels | EtherNet/IP, Ethernet TCP/IP, PROFINET Slave, Serial RS-232C | IP65/IP67 | F430 Smart Camera, 5 MP color, Medium view, Fixed focus 300 mm, White light, AutoVISION, Ethernet TCP/IP, EtherNet/IP, PROFINET, IP65/IP67 |
| | 5.0 MP | Color | No | 300-300 mm | 7.7 mm | 188-188 mm | 5 fps | Rolling | White LED | AutoVISION Sensor | 2592 pixels | 1944 pixels | EtherNet/IP, Ethernet TCP/IP, PROFINET Slave, Serial RS-232C | IP65/IP67 | F430 Smart Camera, 5 MP color, Medium view, Fixed focus 300 mm, White light, AutoVISION Sensor, Ethernet TCP/IP, EtherNet/IP, PROFINET, IP65/IP67 |
| | 5.0 MP | Color | No | 300-300 mm | 7.7 mm | 188-188 mm | 5 fps | Rolling | White LED | AutoVISION, Visionscape | 2592 pixels | 1944 pixels | EtherNet/IP, Ethernet TCP/IP, PROFINET Slave, Serial RS-232C | IP65/IP67 | F430 Smart Camera, 5 MP color, Medium view, Fixed focus 300 mm, White light, AutoVISION+Visionscape, Ethernet TCP/IP, EtherNet/IP, PROFINET, IP65/IP67 |
| | 0.3 MP | Monochrome | No | 300-300 mm | 5.2 mm | 266-266 mm | 52 fps | Global | Inner LEDs only | AutoVISION | 752 pixels | 480 pixels | EtherNet/IP, Ethernet TCP/IP, PROFINET Slave, Serial RS-232C | IP65/IP67 | F430 Smart Camera, 0.3 MP monochrome, Wide view, Fixed focus 300 mm, No outer light, AutoVISION, Ethernet TCP/IP, EtherNet/IP, PROFINET, IP65/IP67 |
| | 0.3 MP | Monochrome | No | 300-300 mm | 5.2 mm | 266-266 mm | 52 fps | Global | Inner LEDs only | AutoVISION Sensor | 752 pixels | 480 pixels | EtherNet/IP, Ethernet TCP/IP, PROFINET Slave, Serial RS-232C | IP65/IP67 | F430 Smart Camera, 0.3 MP monochrome, Wide view, Fixed focus 300 mm, No outer light, AutoVISION Sensor, Ethernet TCP/IP, EtherNet/IP, PROFINET, IP65/IP67 |
| | 0.3 MP | Monochrome | No | 300-300 mm | 5.2 mm | 266-266 mm | 52 fps | Global | Inner LEDs only | AutoVISION, Visionscape | 752 pixels | 480 pixels | EtherNet/IP, Ethernet TCP/IP, PROFINET Slave, Serial RS-232C | IP65/IP67 | F430 Smart Camera, 0.3 MP monochrome, Wide view, Fixed focus 300 mm, No outer light, AutoVISION+Visionscape, Ethernet TCP/IP, EtherNet/IP, PROFINET, IP65/IP67 |
| | 0.3 MP | Monochrome | No | 300-300 mm | 5.2 mm | 266-266 mm | 52 fps | Global | Red LED | AutoVISION | 752 pixels | 480 pixels | EtherNet/IP, Ethernet TCP/IP, PROFINET Slave, Serial RS-232C | IP65/IP67 | F430 Smart Camera, 0.3 MP monochrome, Wide view, Fixed focus 300 mm, Red light, AutoVISION, Ethernet TCP/IP, EtherNet/IP, PROFINET, IP65/IP67 |
| | 0.3 MP | Monochrome | No | 300-300 mm | 5.2 mm | 266-266 mm | 52 fps | Global | Red LED | AutoVISION Sensor | 752 pixels | 480 pixels | EtherNet/IP, Ethernet TCP/IP, PROFINET Slave, Serial RS-232C | IP65/IP67 | F430 Smart Camera, 0.3 MP monochrome, Wide view, Fixed focus 300 mm, Red light, AutoVISION Sensor, Ethernet TCP/IP, EtherNet/IP, PROFINET, IP65/IP67 |
| | 0.3 MP | Monochrome | No | 300-300 mm | 5.2 mm | 266-266 mm | 52 fps | Global | Red LED | AutoVISION, Visionscape | 752 pixels | 480 pixels | EtherNet/IP, Ethernet TCP/IP, PROFINET Slave, Serial RS-232C | IP65/IP67 | F430 Smart Camera, 0.3 MP monochrome, Wide view, Fixed focus 300 mm, Red light, AutoVISION+Visionscape, Ethernet TCP/IP, EtherNet/IP, PROFINET, IP65/IP67 |
| | 0.3 MP | Monochrome | No | 300-300 mm | 5.2 mm | 266-266 mm | 52 fps | Global | White LED | AutoVISION | 752 pixels | 480 pixels | EtherNet/IP, Ethernet TCP/IP, PROFINET Slave, Serial RS-232C | IP65/IP67 | F430 Smart Camera, 0.3 MP monochrome, Wide view, Fixed focus 300 mm, White light, AutoVISION, Ethernet TCP/IP, EtherNet/IP, PROFINET, IP65/IP67 |
| | 0.3 MP | Monochrome | No | 300-300 mm | 5.2 mm | 266-266 mm | 52 fps | Global | White LED | AutoVISION Sensor | 752 pixels | 480 pixels | EtherNet/IP, Ethernet TCP/IP, PROFINET Slave, Serial RS-232C | IP65/IP67 | F430 Smart Camera, 0.3 MP monochrome, Wide view, Fixed focus 300 mm, White light, AutoVISION Sensor, Ethernet TCP/IP, EtherNet/IP, PROFINET, IP65/IP67 |
| | 0.3 MP | Monochrome | No | 300-300 mm | 5.2 mm | 266-266 mm | 52 fps | Global | White LED | AutoVISION, Visionscape | 752 pixels | 480 pixels | EtherNet/IP, Ethernet TCP/IP, PROFINET Slave, Serial RS-232C | IP65/IP67 | F430 Smart Camera, 0.3 MP monochrome, Wide view, Fixed focus 300 mm, White light, AutoVISION+Visionscape, Ethernet TCP/IP, EtherNet/IP, PROFINET, IP65/IP67 |
| | 1.2 MP | Monochrome | No | 300-300 mm | 5.2 mm | 283-283 mm | 40 fps | Global | Inner LEDs only | AutoVISION | 1280 pixels | 960 pixels | EtherNet/IP, Ethernet TCP/IP, PROFINET Slave, Serial RS-232C | IP65/IP67 | F430 Smart Camera, 1.2 MP monochrome, Wide view, Fixed focus 300 mm, No outer light, AutoVISION, Ethernet TCP/IP, EtherNet/IP, PROFINET, IP65/IP67 |
| | 1.2 MP | Monochrome | No | 300-300 mm | 5.2 mm | 283-283 mm | 40 fps | Global | Inner LEDs only | AutoVISION Sensor | 1280 pixels | 960 pixels | EtherNet/IP, Ethernet TCP/IP, PROFINET Slave, Serial RS-232C | IP65/IP67 | F430 Smart Camera, 1.2 MP monochrome, Wide view, Fixed focus 300 mm, No outer light, AutoVISION Sensor, Ethernet TCP/IP, EtherNet/IP, PROFINET, IP65/IP67 |
| | 1.2 MP | Monochrome | No | 300-300 mm | 5.2 mm | 283-283 mm | 40 fps | Global | Inner LEDs only | AutoVISION, Visionscape | 1280 pixels | 960 pixels | EtherNet/IP, Ethernet TCP/IP, PROFINET Slave, Serial RS-232C | IP65/IP67 | F430 Smart Camera, 1.2 MP monochrome, Wide view, Fixed focus 300 mm, No outer light, AutoVISION+Visionscape, Ethernet TCP/IP, EtherNet/IP, PROFINET, IP65/IP67 |
| | 1.2 MP | Monochrome | No | 300-300 mm | 5.2 mm | 283-283 mm | 40 fps | Global | Red LED | AutoVISION | 1280 pixels | 960 pixels | EtherNet/IP, Ethernet TCP/IP, PROFINET Slave, Serial RS-232C | IP65/IP67 | F430 Smart Camera, 1.2 MP monochrome, Wide view, Fixed focus 300 mm, Red light, AutoVISION, Ethernet TCP/IP, EtherNet/IP, PROFINET, IP65/IP67 |
| | 1.2 MP | Monochrome | No | 300-300 mm | 5.2 mm | 283-283 mm | 40 fps | Global | Red LED | AutoVISION Sensor | 1280 pixels | 960 pixels | EtherNet/IP, Ethernet TCP/IP, PROFINET Slave, Serial RS-232C | IP65/IP67 | F430 Smart Camera, 1.2 MP monochrome, Wide view, Fixed focus 300 mm, Red light, AutoVISION Sensor, Ethernet TCP/IP, EtherNet/IP, PROFINET, IP65/IP67 |
| | 1.2 MP | Monochrome | No | 300-300 mm | 5.2 mm | 283-283 mm | 40 fps | Global | Red LED | AutoVISION, Visionscape | 1280 pixels | 960 pixels | EtherNet/IP, Ethernet TCP/IP, PROFINET Slave, Serial RS-232C | IP65/IP67 | F430 Smart Camera, 1.2 MP monochrome, Wide view, Fixed focus 300 mm, Red light, AutoVISION+Visionscape, Ethernet TCP/IP, EtherNet/IP, PROFINET, IP65/IP67 |
| | 1.2 MP | Monochrome | No | 300-300 mm | 5.2 mm | 283-283 mm | 40 fps | Global | White LED | AutoVISION | 1280 pixels | 960 pixels | EtherNet/IP, Ethernet TCP/IP, PROFINET Slave, Serial RS-232C | IP65/IP67 | F430 Smart Camera, 1.2 MP monochrome, Wide view, Fixed focus 300 mm, White light, AutoVISION, Ethernet TCP/IP, EtherNet/IP, PROFINET, IP65/IP67 |
| | 1.2 MP | Monochrome | No | 300-300 mm | 5.2 mm | 283-283 mm | 40 fps | Global | White LED | AutoVISION Sensor | 1280 pixels | 960 pixels | EtherNet/IP, Ethernet TCP/IP, PROFINET Slave, Serial RS-232C | IP65/IP67 | F430 Smart Camera, 1.2 MP monochrome, Wide view, Fixed focus 300 mm, White light, AutoVISION Sensor, Ethernet TCP/IP, EtherNet/IP, PROFINET, IP65/IP67 |
| | 1.2 MP | Monochrome | No | 300-300 mm | 5.2 mm | 283-283 mm | 40 fps | Global | White LED | AutoVISION, Visionscape | 1280 pixels | 960 pixels | EtherNet/IP, Ethernet TCP/IP, PROFINET Slave, Serial RS-232C | IP65/IP67 | F430 Smart Camera, 1.2 MP monochrome, Wide view, Fixed focus 300 mm, White light, AutoVISION+Visionscape, Ethernet TCP/IP, EtherNet/IP, PROFINET, IP65/IP67 |
| | 5.0 MP | Color | No | 300-300 mm | 5.2 mm | 271-271 mm | 5 fps | Rolling | Inner LEDs only | AutoVISION | 2592 pixels | 1944 pixels | EtherNet/IP, Ethernet TCP/IP, PROFINET Slave, Serial RS-232C | IP65/IP67 | F430 Smart Camera, 5 MP color, Wide view, Fixed focus 300 mm, No outer light, AutoVISION, Ethernet TCP/IP, EtherNet/IP, PROFINET, IP65/IP67 |
| | 5.0 MP | Color | No | 300-300 mm | 5.2 mm | 271-271 mm | 5 fps | Rolling | Inner LEDs only | AutoVISION Sensor | 2592 pixels | 1944 pixels | EtherNet/IP, Ethernet TCP/IP, PROFINET Slave, Serial RS-232C | IP65/IP67 | F430 Smart Camera, 5 MP color, Wide view, Fixed focus 300 mm, No outer light, AutoVISION Sensor, Ethernet TCP/IP, EtherNet/IP, PROFINET, IP65/IP67 |
| | 5.0 MP | Color | No | 300-300 mm | 5.2 mm | 271-271 mm | 5 fps | Rolling | Inner LEDs only | AutoVISION, Visionscape | 2592 pixels | 1944 pixels | EtherNet/IP, Ethernet TCP/IP, PROFINET Slave, Serial RS-232C | IP65/IP67 | F430 Smart Camera, 5 MP color, Wide view, Fixed focus 300 mm, No outer light, AutoVISION+Visionscape, Ethernet TCP/IP, EtherNet/IP, PROFINET, IP65/IP67 |
| | 5.0 MP | Color | No | 300-300 mm | 5.2 mm | 271-271 mm | 5 fps | Rolling | White LED | AutoVISION | 2592 pixels | 1944 pixels | EtherNet/IP, Ethernet TCP/IP, PROFINET Slave, Serial RS-232C | IP65/IP67 | F430 Smart Camera, 5 MP color, Wide view, Fixed focus 300 mm, White light, AutoVISION, Ethernet TCP/IP, EtherNet/IP, PROFINET, IP65/IP67 |
| | 5.0 MP | Color | No | 300-300 mm | 5.2 mm | 271-271 mm | 5 fps | Rolling | White LED | AutoVISION Sensor | 2592 pixels | 1944 pixels | EtherNet/IP, Ethernet TCP/IP, PROFINET Slave, Serial RS-232C | IP65/IP67 | F430 Smart Camera, 5 MP color, Wide view, Fixed focus 300 mm, White light, AutoVISION Sensor, Ethernet TCP/IP, EtherNet/IP, PROFINET, IP65/IP67 |
| | 5.0 MP | Color | No | 300-300 mm | 5.2 mm | 271-271 mm | 5 fps | Rolling | White LED | AutoVISION, Visionscape | 2592 pixels | 1944 pixels | EtherNet/IP, Ethernet TCP/IP, PROFINET Slave, Serial RS-232C | IP65/IP67 | F430 Smart Camera, 5 MP color, Wide view, Fixed focus 300 mm, White light, AutoVISION+Visionscape, Ethernet TCP/IP, EtherNet/IP, PROFINET, IP65/IP67 |
| | 1.2 MP | Monochrome | No | 400-400 mm | 16 mm | 118-118 mm | 40 fps | Global | Inner LEDs only | AutoVISION | 1280 pixels | 960 pixels | EtherNet/IP, Ethernet TCP/IP, PROFINET Slave, Serial RS-232C | IP65/IP67 | F430 Smart Camera, 1.2 MP monochrome, Narrow view, Fixed focus 400 mm, No outer light, AutoVISION, Ethernet TCP/IP, EtherNet/IP, PROFINET, IP65/IP67 |
| | 1.2 MP | Monochrome | No | 400-400 mm | 16 mm | 118-118 mm | 40 fps | Global | Inner LEDs only | AutoVISION Sensor | 1280 pixels | 960 pixels | EtherNet/IP, Ethernet TCP/IP, PROFINET Slave, Serial RS-232C | IP65/IP67 | F430 Smart Camera, 1.2 MP monochrome, Narrow view, Fixed focus 400 mm, No outer light, AutoVISION Sensor, Ethernet TCP/IP, EtherNet/IP, PROFINET, IP65/IP67 |
| | 1.2 MP | Monochrome | No | 400-400 mm | 16 mm | 118-118 mm | 40 fps | Global | Inner LEDs only | AutoVISION, Visionscape | 1280 pixels | 960 pixels | EtherNet/IP, Ethernet TCP/IP, PROFINET Slave, Serial RS-232C | IP65/IP67 | F430 Smart Camera, 1.2 MP monochrome, Narrow view, Fixed focus 400 mm, No outer light, AutoVISION+Visionscape, Ethernet TCP/IP, EtherNet/IP, PROFINET, IP65/IP67 |
| | 1.2 MP | Monochrome | No | 400-400 mm | 16 mm | 118-118 mm | 40 fps | Global | Red LED | AutoVISION | 1280 pixels | 960 pixels | EtherNet/IP, Ethernet TCP/IP, PROFINET Slave, Serial RS-232C | IP65/IP67 | F430 Smart Camera, 1.2 MP monochrome, Narrow view, Fixed focus 400 mm, Red light, AutoVISION, Ethernet TCP/IP, EtherNet/IP, PROFINET, IP65/IP67 |
| | 1.2 MP | Monochrome | No | 400-400 mm | 16 mm | 118-118 mm | 40 fps | Global | Red LED | AutoVISION Sensor | 1280 pixels | 960 pixels | EtherNet/IP, Ethernet TCP/IP, PROFINET Slave, Serial RS-232C | IP65/IP67 | F430 Smart Camera, 1.2 MP monochrome, Narrow view, Fixed focus 400 mm, Red light, AutoVISION Sensor, Ethernet TCP/IP, EtherNet/IP, PROFINET, IP65/IP67 |
| | 1.2 MP | Monochrome | No | 400-400 mm | 16 mm | 118-118 mm | 40 fps | Global | Red LED | AutoVISION, Visionscape | 1280 pixels | 960 pixels | EtherNet/IP, Ethernet TCP/IP, PROFINET Slave, Serial RS-232C | IP65/IP67 | F430 Smart Camera, 1.2 MP monochrome, Narrow view, Fixed focus 400 mm, Red light, AutoVISION+Visionscape, Ethernet TCP/IP, EtherNet/IP, PROFINET, IP65/IP67 |
| | 1.2 MP | Monochrome | No | 400-400 mm | 16 mm | 118-118 mm | 40 fps | Global | White LED | AutoVISION | 1280 pixels | 960 pixels | EtherNet/IP, Ethernet TCP/IP, PROFINET Slave, Serial RS-232C | IP65/IP67 | F430 Smart Camera, 1.2 MP monochrome, Narrow view, Fixed focus 400 mm, White light, AutoVISION, Ethernet TCP/IP, EtherNet/IP, PROFINET, IP65/IP67 |
| | 1.2 MP | Monochrome | No | 400-400 mm | 16 mm | 118-118 mm | 40 fps | Global | White LED | AutoVISION Sensor | 1280 pixels | 960 pixels | EtherNet/IP, Ethernet TCP/IP, PROFINET Slave, Serial RS-232C | IP65/IP67 | F430 Smart Camera, 1.2 MP monochrome, Narrow view, Fixed focus 400 mm, White light, AutoVISION Sensor, Ethernet TCP/IP, EtherNet/IP, PROFINET, IP65/IP67 |
| | 1.2 MP | Monochrome | No | 400-400 mm | 16 mm | 118-118 mm | 40 fps | Global | White LED | AutoVISION, Visionscape | 1280 pixels | 960 pixels | EtherNet/IP, Ethernet TCP/IP, PROFINET Slave, Serial RS-232C | IP65/IP67 | F430 Smart Camera, 1.2 MP monochrome, Narrow view, Fixed focus 400 mm, White light, AutoVISION+Visionscape, Ethernet TCP/IP, EtherNet/IP, PROFINET, IP65/IP67 |
Geen resultaten gevonden. Pas uw filterselectie aan.
Filters resetten
Producten vergelijken
Nog producten weergeven
Hoe kunnen we u helpen?
Als u een vraag hebt of een offerte wilt aanvragen, kunt u contact met ons opnemen of een verzoek indienen.
+31 (0) 23 568 11 00
Contact opnemen
Neem contact met mij op F430-F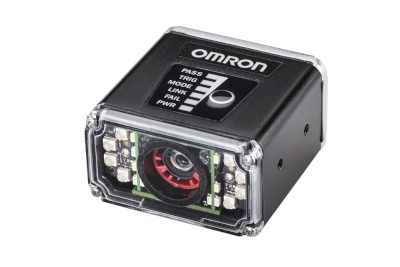 Dank u wel voor het insturen van uw verzoek. Wij informeren u zo snel als mogelijk.
Wij ondervinden technische problemen. Uw formulierinzending is niet gelukt. Onze verontschuldigingen hiervoor, probeer het later nog een keer. Details: [details]
Download
Offerte aanvragen
Offerte aanvragen
Offerte voor F430-F
Met dit formulier kunt u een prijsaanvraag doen voor de producten van uw keuze. Vul alstublieft alle velden in die gemarkeerd zijn met *. Uw persoonlijke gegevens behandelen wij uiteraard volstrekt vertrouwelijk.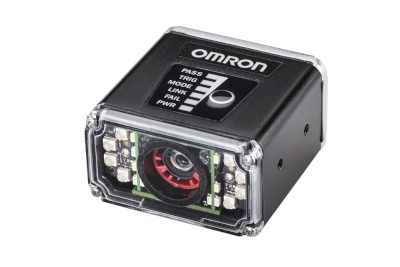 Dank u wel voor uw aanvraag. Wij zenden u de gewenste informatie zo snel als mogelijk.
Wij ondervinden technische problemen. Uw formulierinzending is niet gelukt. Onze verontschuldigingen hiervoor, probeer het later nog een keer. Details: [details]
Download