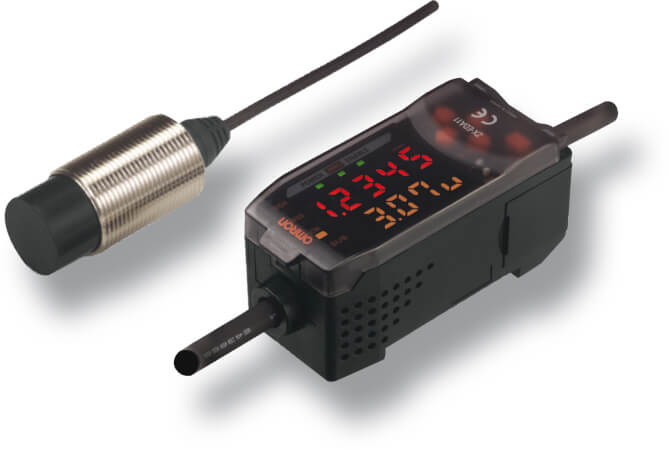 ZX-E
Inductieve sensor met zeer nauwkeurige afstandsmeting
De ZX-E biedt de beste oplossing voor nauwkeurige meting van metalen voorwerpen. Dit product wordt ten zeerste aanbevolen voor gebruik onder zware omstandigheden zoals voor machines voor de automobielindustrie en voor metaalbewerking.
Hoge resolutie van 1 µm
Snelle reactietijd van 150 µs
Eenvoudige vervanging sensorkop
Modulair platformconcept voor verschillende detectietechnologieën
Gemakkelijke aanpassing van lineariteit voor elk metaal
Specificaties & bestelinfo
Ordering information
Sensors
Sensor heads
Resolution1

ZX-ED01T2

ZX-ED02T2

ZX-EM02T2

ZX-EM07MT2

ZX-EM02HT4
Amplifier units
Note: Compatible connection with the sensor head.
Accessories (order separately)
Calculating unit
Amplifier mounting brackets
SmartMonitor sensor setup tool for Personal Computer connection
| | |
| --- | --- |
| | |
| ZX-series communications interface unit | ZX-SFW11EV35 |
| | |
Cables with connectors on both ends (for extension)*
* Robot cable models are also available. The model numbers are ZX-XC_R.
Specifications
Sensor heads
Magnetic metals
(Measurement ranges and linearities are different for non-magnetic metals. Refer to engineering data on B-67.)

Resolution6

Linearity7

±1% F.S.8

Temperature characteristic9
(including amplifier unit)

Operating10

Storage5

1,000 VAC, 50/60 Hz for 1 min between charged parts and case

10 to 55 Hz with 1.5-mm double amplitude for 2 h each in X, Y, and Z directions

IEC60529, IP6011
Amplifier units
Possible average count settings12

1, 2, 4, 8, 16, 32, 64, 128, 256, 512, 1,024, 2,048, or 4,096

Linear output13

Current output: 4 to 20 mA/F.S., max. load resistance: 300 Ω

Voltage output: ±4 V (±5 V, 1 to 5 V 14), output impedance: 100 Ω

NPN open-collector outputs, 30 VDC, 50 mA max.
Residual voltage: 1.2 V max.

PNP open-collector outputs, 30 VDC, 50 mA max.
Residual voltage: 2 V max.

Zero reset input, timing input, reset input, judgement output hold input

ON: Short-circuited with 0-V terminal or 1.5 V or less

ON: Supply voltage short-circuited or supply voltage within 1.5 V

Judgement indicators: High (orange), pass (green), low (yellow), 7-segment main digital display (red),
7-segment sub-digital display (yellow), power ON (green), zero reset (green), enable (green)

0.5% F.S. of linear output value at ±20% of power supply voltage

140 mA max. with power supply voltage of 24 VDC (with sensor connected)

Operating and storage: 0 to 50°C (with no icing or condensation)

10 to 150 Hz with 0.7-mm double amplitude for 80 min each in X, Y, and Z directions

300 m/s2, 3 times each in 6 directions (up, down, left, right, forward, backward)

Case: PBT (polybutylene terephthalate), cover: Polycarbonate
---
Hoe kunnen we u helpen?
Als u een vraag hebt of een offerte wilt aanvragen, kunt u contact met ons opnemen of een verzoek indienen.
+31 (0) 23 568 11 00
Contact opnemen
Neem contact met mij op ZX-E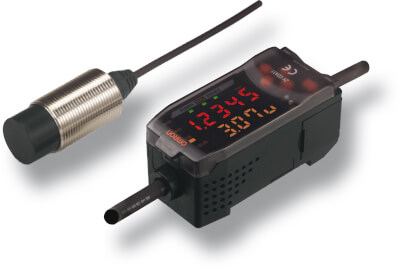 Dank u wel voor het insturen van uw verzoek. Wij informeren u zo snel als mogelijk.
Wij ondervinden technische problemen. Uw formulierinzending is niet gelukt. Onze verontschuldigingen hiervoor, probeer het later nog een keer. Details: [details]
Download
Offerte aanvragen
Offerte aanvragen
Offerte voor ZX-E
Met dit formulier kunt u een prijsaanvraag doen voor de producten van uw keuze. Vul alstublieft alle velden in die gemarkeerd zijn met *. Uw persoonlijke gegevens behandelen wij uiteraard volstrekt vertrouwelijk.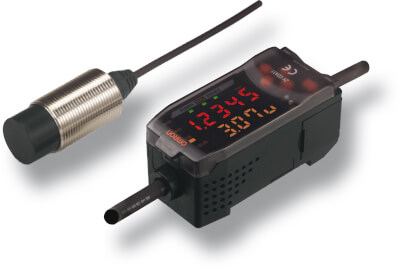 Dank u wel voor uw aanvraag. Wij zenden u de gewenste informatie zo snel als mogelijk.
Wij ondervinden technische problemen. Uw formulierinzending is niet gelukt. Onze verontschuldigingen hiervoor, probeer het later nog een keer. Details: [details]
Download